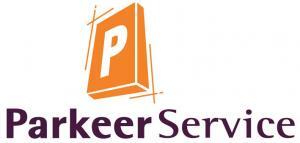 Paid parking in Egmond.
When you come to Egmond aan Zee by car, we ask you car in Egmond-South on the large parking lots to leave or at the North and South Boulevard. Follow the signs that lead you to the parking.
In Egmond aan Zee is paid parking in the period 1 March / m 1 November.
Daily from 10.00 to 19.00 hour and it costs (2022) € 2.05 per hour.
In the other Egmonds parking is free.
Look out: in the Front Street and a piece of the Julianastraat is a separate area for short-term parking at a special rate.
During the winter months (December t/m februari) remains in the free parking 3 Egmonds.
Look out: in the Front Street and a piece of the Julianastraat is a separate area for short-term parking at a special rate.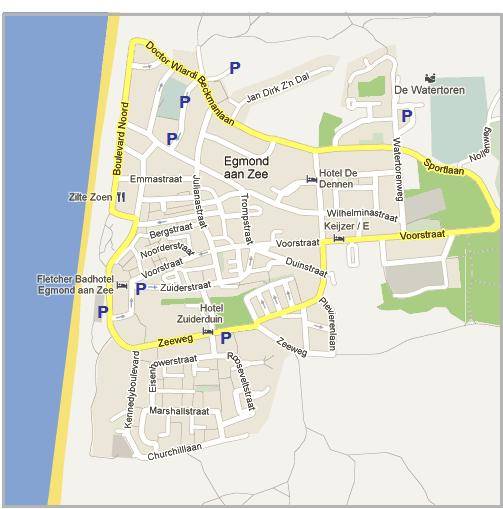 Areas

Times

Price 2022

Zone A max. 1,5 hour

10.00-19.00 hour

€ 2,05 per hour, ceiling 12,30 for dag

Zone B Egmond aan Zee

10.00-19.00 hour

€ 2,05 per hour, maximum of € 12,30 for dag

Zone C Egmond aan Zee

10.00-19.00 hour

€ 2,05 per hour, maximum of € 12,30 for dag

Zone D Egmond aan Zee

10.00-19.00 hour

For permit holders only

Zone And max. 1 hour Mountains

10.00-19.00 hour

Free for one hour with parking

Zone F Hargen aan Zee

10.00-19.00 hour

€ 2,05 per hour,maximum is € 6.15– for dag
Street parking

10.00-19.00 hour

max. € 12,30 for dag
m.u.v. Hargen aan Zee, here € 6,15 for dag
blue zone

n.v.t

max. 2 hours in Bergen: max. 1 hour
GPK places

10.00-19.00 hour

free parking in disabled parking spaces
Pay attention: in Zone A: max. 1,5 hour (use parking disc)
File and little spot.
By car, Egmond aan Zee has only one way: reach Egmondermeer Straatweg. In summer, this often means that you are stuck in traffic and it is difficult or even impossible to find a spot for the car.
Sometimes there is still room on the private parking lot at the former playground the Egmonds . If you go off after the last traffic light for Egmond aan Zee right, you can see the ground in the first turn.
Better, you -especially on nice summer days- the car left on the large car park of the rink Think Alkmaar. Then continue by bus 165 or brought by bicycle.
Call parking
From 1 May 2013 you can also belparkeren in Egmond aan Zee. You can start your "parking action ', stop and pay with your mobile. After one-time registration with a belparkeerprovider (For example, ANWB Parking), you can use throughout the country of belparkeren.
Besides convenience is a major advantage that afterwards and have to be paid only for the time parked. Paying afterwards with a mobile phone brings extra advantages compared to the current method of payment.
Motorists do not have to decide in advance how long he stays away, he will only pay for the time that is parked and he risks no parking fine.
Guests
Most hotels and guesthouses have their guests a parking waiver. However, this exemption does not apply to areas with short paid parking (zone A).
Where what is valid with regard to the zones?
The areas for paid parking are divided into different zones. Your license state where it is valid. In short paid parking area (zone A) different rules apply.
Here, the maximum parking time is one and a half hours. No authorizations shall be provided to residents of Zone A. For companies that may in certain cases, this depends on where the activities are.
Phone number 033-2473000

Mailing address
PO Box 489
3800 AL Amersfoort

ISO certified
Disabled and handicapped
Disability may use the free parking spaces with their disabled parking. In Zone A may, however, 1 1/2 hour parking. It is worth a parking compulsory!
Both cards must be placed in a clearly visible place behind the windshield.
Keep in mind that other rules may also apply in other municipalities.
Application for disabled parking card
The application, assessment and allocation of a disabled parking card does not take place via Parking Service, but through the municipality. Visit the website of the municipality of Bergen for more information.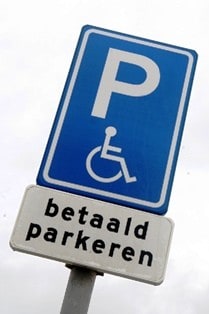 Conditions for residents and businesses for residence permit holders
Hotel- and landlords and private landlords can apply for permits for their guests. In addition, the rented must be in the paid parking area.
Permits may be issued only as tourist or commuter tax is paid. No permit is possible for permanent residence.
Maximum 1 license per rented room.
For summer houses and apartments can only 1 permit be obtained regardless of the number of rooms.
If you have bought a new car, you can swap the parking permit at the town hall for a new. In case of loss of a license plate, you can fill out a statement of loss at the town hall, after which you will receive a new permit.
Inhabitants of Egmond
Do you have a permit where you will register a license plate yourself??
If you have a permit for Bergen or Schoorl, you can register a license plate in ParkStart from the start date of your permit. This is only possible with a valid permit, hence you cannot get started before the effective date.
If you have a residents' permit, you do not need ParkStart, your permit is immediately valid.
NB: In the animation you can see that you can top up your balance with a visitor scheme. This is not necessary in Bergen, you have already paid an annual amount in advance.
I have a (Others) bought a car. Do I have to apply for a new parking permit??
If you have a permanent license plate (for example, a resident's permit) then you can adjust your new license plate yourself in the E-counter. If this is not possible for you, please pass on your license plate change via the change form.
I live in an area where there is a 'winter break'. When do I have to apply for a permit?
It is wise - if you do not have a permit due to a winter break - to apply for one in advance. Then you have already arranged the permit when paid parking becomes active again. The rate is for a whole year.
I'm not very good with the computer, What should I do now?
Are you not digitally skilled enough to independently apply for a permit via the internet?? Ask for help with this. You can call Parking Service on telephone number (033) 247 3000. They guide you by phone when making an application. You can also ask someone from your own environment or family to help you.
I have a foreign license plate. Can I apply for a permit?
And, it is also possible to enter foreign license plates. It is therefore also possible to apply for a permit on a foreign registration number. Because we cannot carry out an RDW check for foreign license plates, you must upload an additional proof document with the application form.
I have children living at home who have a car. Can they also get a resident permit??
For multi-person households, you are allowed a maximum of 2 can apply for permits. It doesn't matter whether these are children or a partner. You must be registered and the car must be in his/her name to be eligible for a resident permit. This is also stated in the conditions included in the regulation.
I am moving to another address in the municipality. Will my permit remain valid??
When moving, you must always cancel your current permit and apply for a new digital permit as soon as you are registered at the new address.
Will my permits be renewed automatically or do I have to apply for them "again"?
Your digital licenses are automatically renewed. You will automatically receive an invoice for paying the new period.
Parking visitors
Can you get a license plate, na 4 hours to log in again as a visitor?
Maximum visit is possible 4 be registered on your visitor's permit for hours on end. After that, paid parking applies. These are the conditions as described in the applicable regulation.
What does this mean for holidaymakers?
Holidaymakers buy a regular ticket or the license plates can be entered by the landlord / intermediary.
Contact
Do I call the municipality for information or the Cooperative Parking Service if I have questions??
For all questions about parking, call Parking Service via telephone number (033) 247 3000, unless you have questions about policy. Then you can contact the municipality via +31 (0)72 888 00 00 / +31 6 257 561 60 (Whatsapp).