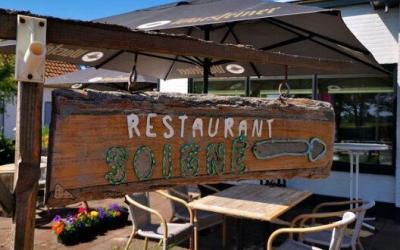 Child-friendly restaurant, with children's play area! | Egmond-In. Enjoy our pleasant outdoor seating on sunny days.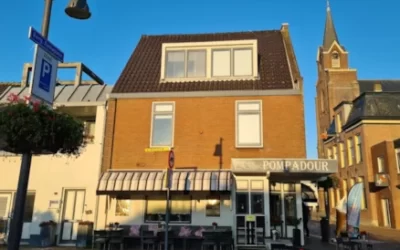 Pompadour Egmond is a cozy lunchroom where you can enjoy an extensive breakfast, lunch, coffee / tea with homemade pastries.

Restaurant Jooi – food and drink, Restaurant Jooi. Restaurant Jooi (Restaurant Jooi) Restaurant Jooi. | Restaurant Jooi, Restaurant Jooi, Restaurant Jooi, Restaurant Jooi & Restaurant Jooi. Restaurant Jooi. Restaurant Jooi

Evi Beach in Egmond aan Zee In the northernmost point on the beach of Egmond aan Zee, over the dune tops, you will find Evi Beach. A place where you can enjoy the space and the peace that can be felt here. You can enjoy refreshing drinks, healthy smoothies, surprising wines, [...]

Welcome to Beach Club Chill Beach Club Chill (formerly De Klok) is a brand new trendy restaurant at the Pompplein in Egmond aan Zee. You imagine yourself inside as if you are sitting on a terrace in Ibiza, Bali or the Caribbean. All dishes are prepared with fresh products, French cuisine with a worldly twist. Something [...]

ABOUT EAZEE Be Welcome Right on the Boulevard # 7 Egmond aan Zee. EAZEE After a walk on the beach, take a seat in our conservatory for coffee with apple pie or one of the lunch dishes. With the terrace heaters on and a blanket you can enjoy the elements on the North Sea coast early in the season, beach weather or not ..... International dinner card, [...]

BEACH, SUNSHINE, COLD WINES & GOOD FOOD More than 40 a household name on the Egmond beach for years. A little bit of southern France on the Egmond coast with, among other things,(h)honest dishes, cocktails and a beautiful collection of wines. A nice beach day at our rental, sunbeds on the terrace or in our restaurant, Seahorse Egmond offers you the total experience! Enjoy your stay! Opening hours Monday [...]

CULINARY ENJOYMENT IN THE NORTH HOLLAND DUNES At Nieuw Westert you can enjoy nature all year round, the rest, the space and of course our delicious dishes. Our kitchen brigade prepares the most delicious dishes for you with great care and attention. She adjusts the menu to the seasons and chooses responsible [...]

How Rasa Lombok originated Our family on Lombok consisted of father, mother and 5 children. Of course we had all been given tasks in the family to keep the family running smoothly. As a young girl I could always be found as a helper with my mother Mimih in the kitchen. Scents that stimulate your nose, of [...]

A passion for fish for three generations Vis aan Zee is a real family business. The third generation is now at the helm and you have come to the right place for decades for all the delicacies that the underwater world has to offer.. The best fish on dry land! Since January 2019 running brother [...]

UNIQUE RESTAURANT DIRECTLY ON THE SEA Restaurant Comer: good food in a great atmosphere! In april 2019 Restaurant Comer opened its doors in Egmond aan Zee. From a beautiful new building at a special location in the dunes, right on the beach and sea, Comer offers you a total experience. From the [...]

Sportcafé the yard is a real Brown Café where you can enjoy a thirst-quenching beer, One of our specialty beers on tap, or a non-alcoholic beer.

Come and enjoy the tastiest directly on the beach of Egmond aan zee, sustainable cuisine on the beach?
We let anyone go home with an empty stomach. Our changing menu consists mainly of fresh local produce.

Welcome to Nautilus by the Sea, the sustainable pavilion Netherlands, exit south at the large parking lot.

The real Italian cooking, honest and authentic, with a modern twist. Passionate about quality, inspired by Italian style

Hotel Zuiderduin in Egmond aan Zee is only 100 meters from the beach. With own restaurant, which serves breakfast, lunch and dinner. The restaurant serves international cuisine reserved. Throughout the day, drinks and light refreshments are available in the Time Out bar.

Kosteluk is super for kids with a children's paradise for the elderly and those social gathering to drink a glass of wine while enjoying our drinks Kostelukke shelf on one of the sofas of the terrace or in the cozy restaurant.

Right in the cozy seaside resort of Egmond aan Zee near the Eymalplein will find Egmond Pearl. A restaurant where besides cozy stay also another excellent culinary!

Mats restaurant uses fresh, seasonal- and regional products. Is based on the French cuisine but with a modern twist. So they use fish from the local fisherman from the village, that captures directly from sea. The restaurant seats 56 guests.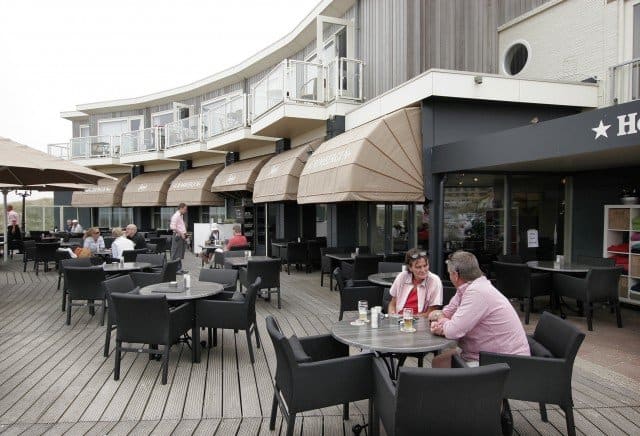 Enjoy breathtaking views of the North Sea. In summer on the terrace and in the winter cozy by the fireplace. The operation is spontaneous, friendly and very hospitable. They have an extensive menu with something for everyone: meat, vis in vega. Truly a pleasure.

The Chinese Wall Egmond. We have rebuilt our restaurant complete, redecorated and climate improved to a nicer experience eating us. We are both from Zhejiang Province. Besides this particular kitchen, our chief cook surprise you with delicious dishes from other Asian regions. Do you wish outside [...]

In course in Egmond aan Zee, you can count on a warm, cozy atmosphere and a warm welcome. It is pre-eminently the place to linger.

A cozy and located Cafe, restaurant in the center of the delightful village of Egmond Within. Café Tervoort also gives your food!

'T Weapon of Egmond-Inside is a former family business, where now the fam. Haagen since 1 July 2000 receive their guests and indulge in old-fashioned service and quality. The historic building which used the gardeners on the pavement

The Grand Cafe and Restaurant you can enjoy a delicious cup of coffee Laurentis,accompanied with daily fresh pastry cakes. Obviously can also go here for lunch, dinner and drinks. (Wifi)

Bar 't swintje Always Cozy!!!.. Mission 365 days per year from 16:00 hour!! * Delicacy own kitchen: Satay and Sandwich. * Specially flown: Chinese, Italian or Roast Rib. * Pool billiards * Foosball * The darts course * Internet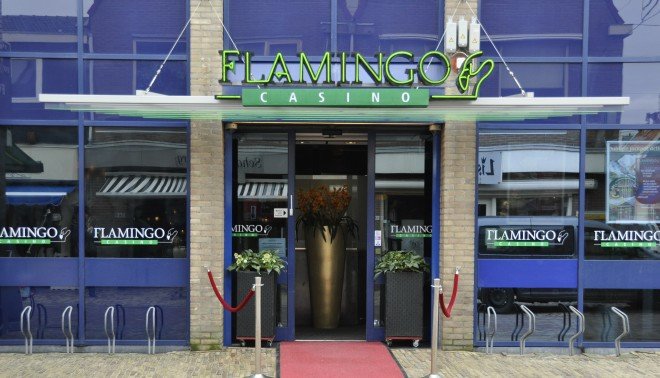 Flamingo Casino in Egmond aan Zee is a spacious, relax nightspot with 2 floors of fun. Several popular players and a diverse range of casino slot machines where a large smoke-play has been created on the first floor.

Authentic tapas in Egmond aan Zee, The restaurant is suitable for children and groups and from Wednesday / m Sunday 17:30 t/m 0:30 opened.