Beach pavilion Zilverzand in picturesque Egmond Binnen!
Imagine the gentle rushing of the waves, the warm sand under your feet and the refreshing sea breeze blowing through your hair. At Strandpaviljoen Zilverzand we immerse you in an oasis of relaxation and enjoyment, right on the beautiful Dutch coast.
Located in an idyllic location on the North Sea coast, where you can only get there by bike or short walk, Beach Pavilion Zilverzand invites you to escape the hustle and bustle of everyday life and enjoy all the beauty nature has to offer. Whether you're looking for a place to unwind with your family, enjoy a romantic beach walk with your loved one, or just want to relax with friends while enjoying delicious food and drinks, you've come to the right place.
With us you won't find sky-high prices and loud music but a cozy relaxed atmosphere.
Our hospitable team is always ready to welcome you with a smile and guide you through our menu, packed with fresh and flavorful dishes. Whether it's a light lunch, a burger or homemade satay with fries or just a refreshing drink, we prepare everything with love and attention to detail.
Beach Pavilion Zilverzand is also the place for a breathtaking sunset and which enchants you with a palette of colors on the horizon. This is mainly because there are no other light sources nearby!
At Beach Pavilion Zilverzand, everything is about creating unforgettable moments for you and your loved ones. So, what are you waiting for? Grab your bike and upon arrival, take off your shoes, feel the sand between your toes and immerse yourself in the magic of Egmond-Binnens own Zilverzand.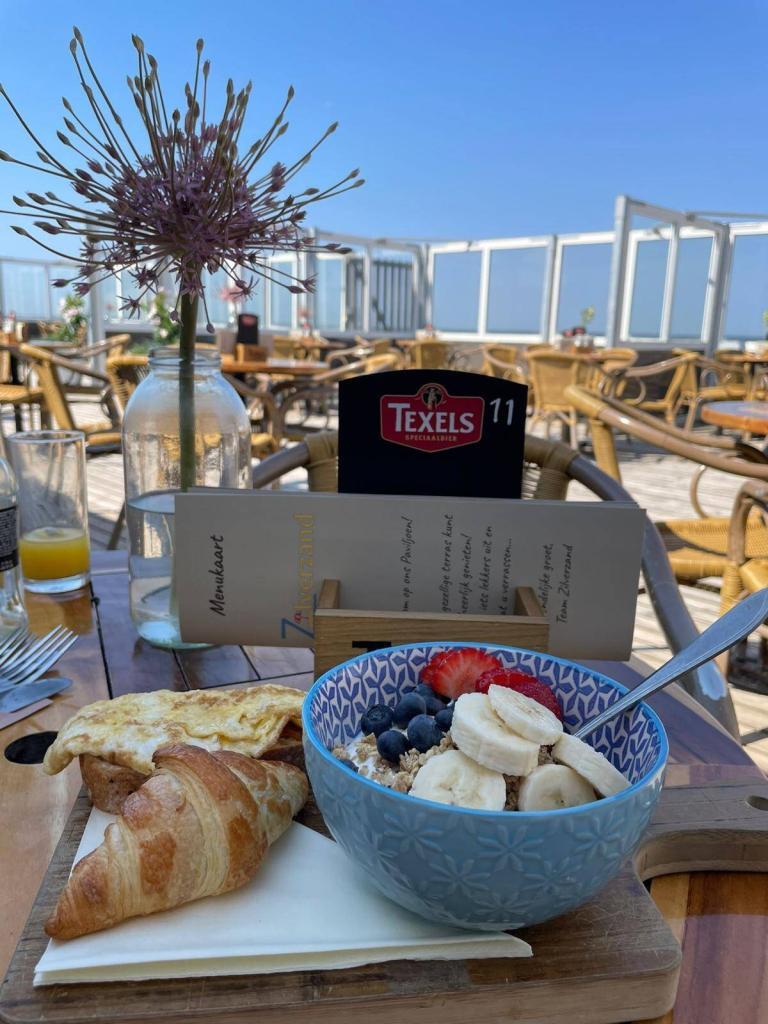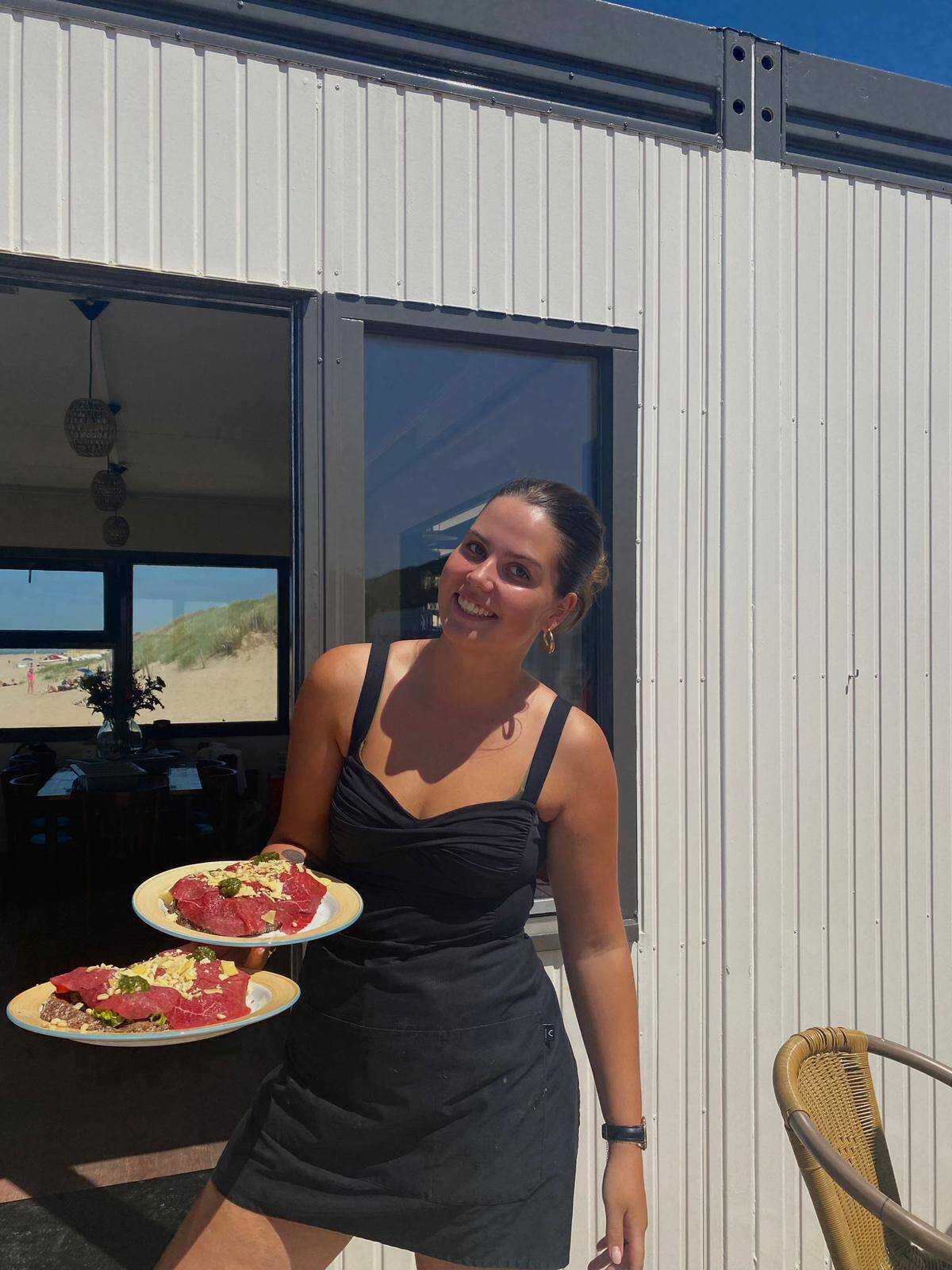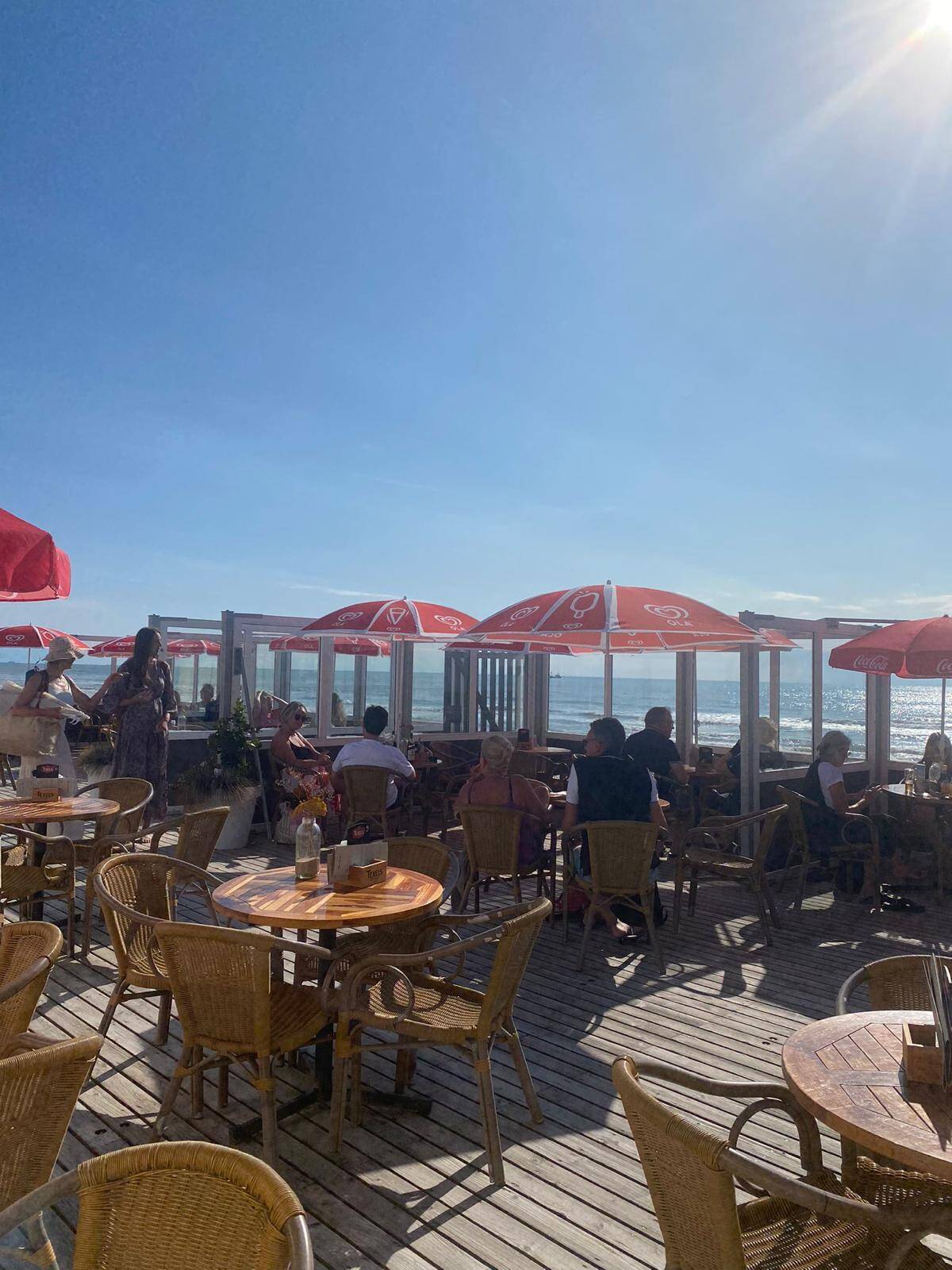 Beach pavilion 't Zilverzand. For a delicious, lunch or dinner by the sea!
Where to find us:
Beach entrance Middenweg. From Egmond-Binnen walk or bike through the dune, then Zilverzand is on the beach on your left.
Accessible from Egmond aan Zee over the beach or through the dunes walking towards the South.
From Castricum aan Zee, walk towards the North.
Address:
Middenweg, Egmond-Binnen
Open daily in summer from 9:30 a.m. until cozy!
06 49857326
Stop by and see for yourself why our beach pavilion is a popular spot for locals and tourists alike. We look forward to welcoming you soon and giving you an unforgettable experience!
Team Beach Pavilion Zilverzand