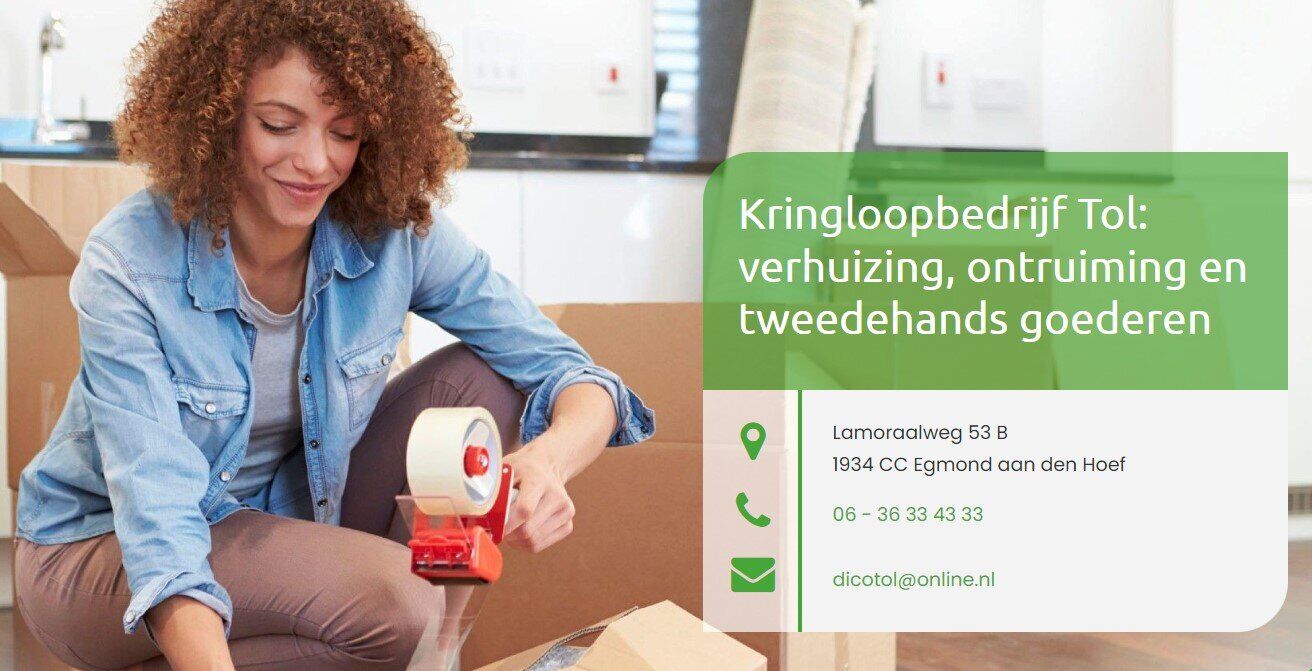 Thrift store sells all kinds of toll 2nd hand stuff that deserve a 2nd chance, such as furniture, clothing, furniture, book, electronics, white- and brown goods and toys. A recycling company limited waste stream often good business and promotes reuse.
Thrift Tol is stocked with goods that have been discarded by humans and that are made available for nothing. They are then sorted, checked, if necessary, repaired and cleaned. Then they are again in the thrift store.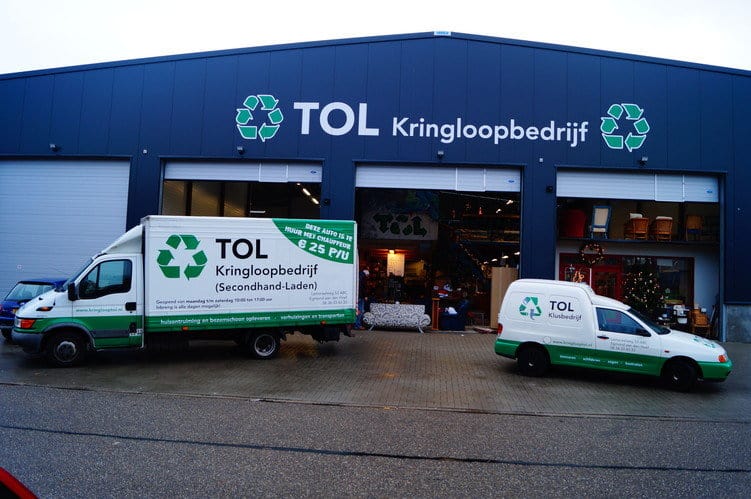 Kringloopwinkel

,

huisontruiming en verhuizingen in Egmond aan den Hoef
Kringloopbedrijf Tol is een kringloopwinkel uit Egmond aan den Hoef die zich richt op de verkoop van tweedehands spullen. Kringloopbedrijf Tol beperkt de afvalstroom van vaak nog goede spullen en bevordert het hergebruik.
De voorraad wordt opgevuld door goederen die door mensen zelf worden aangeleverd of door een van onze teams op afspraak worden opgehaald. Bij de inname worden ze gesorteerd, gecontroleerd en zo nodig gerepareerd en schoongemaakt, alvorens ze in de winkel worden tentoongesteld.
Naast het verkopen van de spullen in de winkel, richt de organisatie zich onder andere op huisontruiming, verhuizingen en het transport van en naar de winkel toe.
Een geheel verzorgde verhuizing
Er breekt een hectische tijd aan als u gaat verhuizen. Of u nu een verhuisbedrijf inschakelt of zelf verhuist, een goede voorbereiding is belangrijk. Kringloopbedrijf Tol zorgt voor het veilig inpakken, vervoeren en uitpakken van uw (waardevolle) spullen, inclusief gevoelige apparatuur en muziekinstrumenten. Naast de verhuizing zelf, biedt Kringloopbedrijf Tol nog meer, zoals het schoonmaken van uw oude huis, het uitvoeren van kleine klusjes, extra handen om uw kostbare bezittingen in te pakken, het ophangen van lampen, aansluiten van uw computer of het in elkaar zetten van uw kasten. U kunt Kringloopbedrijf Tol inschakelen voor allerlei hand- en spandiensten in de regio Egmond aan den Hoef. Ook hebben wij de nodige ervaring in het verhuizen van bedrijven. U kunt vertrouwen op ons vakmanschap en bent ervan verzekerd dat alle werkzaamheden goed worden uitgevoerd.
Recycling company Tol
Lamoraalweg 53b
Egmond aan den Hoef
Such: 06 3633 4333
www.kringlooptol.nl
Visiting hours: Monday / Saturday from 10.00 AM to 17.00 hour
Ownership is all days possible!