HIGHLIGHTS THREE EGMONDS
Guided tour of the three Egmonds
Start at the foundations of the old "Slot op den Hoef" and check out the exhibition on the Lords of Egmond in the visitor center Huys Egmont. From there we go to the abbey at Egmond-Binnen. Finally, we will visit Egmond aan Zee and the Museum of Egmond (excluding entrance fees) in Egmond aan Zee.
Along the way, take advantage of the additional options listed under
OPTIONS
below.
DURATION / DISTANCE
2.5 hours / about 5 km
FOR WHO
WHEN
May through September
Tuesday, Thursday, Friday or Saturday only (12:00 p.m. – 5:00 p.m.)
WHERE
Starting point is the visitor center
Egmont House
at Egmond aan den Hoef
Small groups (2-4 people)
Large groups (5 people or more)
Prices and booking information are listed on the Rondleidingen in Egmond website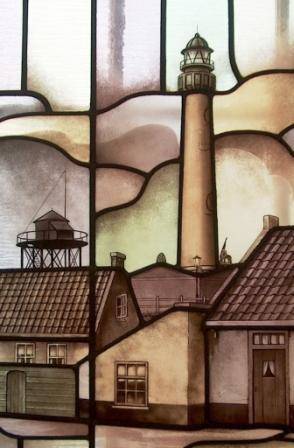 Experienced guides know how to captivate you!
Surprise your party with a well-organized morning, afternoon or evening. Walk, ride, sail or bike through the beautiful countryside and along the way, be told all about the history of the Three Egmond Mountains.
Each of our guides is very experienced. Not just locally, but sometimes internationally. Our guides can playfully tell you all about our rich history. From individual tours to large groups, from children to adults. Be taken on a tour of the Egmond and discover the added value of a personal guide!