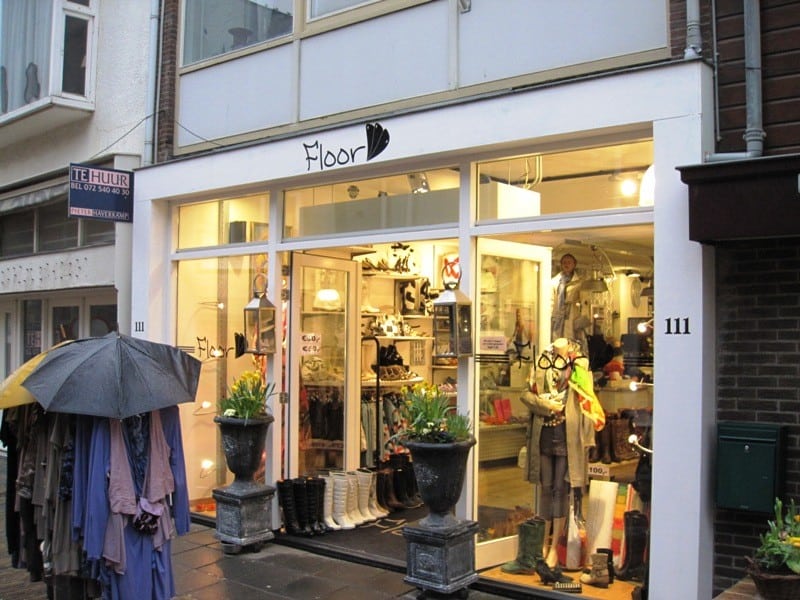 Our shop
Floor Fashion is a renowned trendy fashion store in Egmond aan Zee and sells exclusive quality and fashionable clothing for men and women of all ages. The clothing is available in all price ranges and the sizing is very wide. Besides clothing can be found at Floor also shoes, boots and slippers.
Honesty
Floor stands for honesty in an open and fresh way. Floor strives to approach each customer personally but professionally, and give good advice. Given the many positive reactions and the growing number of regular customers, this is appreciated. Quantity in supply, quality in the service! Step on in and see for yourself.
Artist
The Alkmaar artist Mary Koekenbier exhibits at Floor. As an autodidact, she learned painting in an expressionist manner in the tradition of Arnoud Colnot, artist of the Bergen School. Her current work has gone through an evolution and is very flamboyant.
Complaints? No problem!
If you do have a complaint, Floor then raises no problem from here. Floor at no'binnen-many-days-exchange system '. You can always come back when something is not right. If you live further away can be arranged by post much (free). Anything is possible!
Personal clothing- & styling advice at Floor!
Shop when you want it? That can at Floor. Floor opens the store especially for you, at a time that suits you best. Shopping with personal attention and in peace.
Shopping in your own time
Frederika Hartog, owner of the exclusive ladies- and haberdashery Floor in Egmond aan Zee, know what personal service means. Not for nothing its fashion business is a great success in the Netherlands and far beyond.
In Floor we go a step further!
We offer you the opportunity to open the store especially for you outside of opening hours! Shopping with personal attention and in peace, because in this way we can show the full collection and tune into you. Even in a group as possible.
No time to come to Egmond aan Zee?
We can also come at any desired location. Of course all this is done without obligation and this service is free. Personal service ultimately comes from the heart!
Contact Floor and ask for the possibilities.
Winter opening hours:
Monday v.a. 12.00 pm and
Tuesday / Sunday from 11.00 hour