Facilities
Sports complex Hoornse Vaart is best known for its swimming pool. The pool features several pools, spa facilities and a beautiful outdoor area. This is perhaps the most comprehensive pool in North Holland. You are truly a day out here!
In addition to the pool, we have a hall of mirrors, sports hall, Health Centre and catering facilities.
In addition, Outdoorpark Alkmaar is located in our backyard.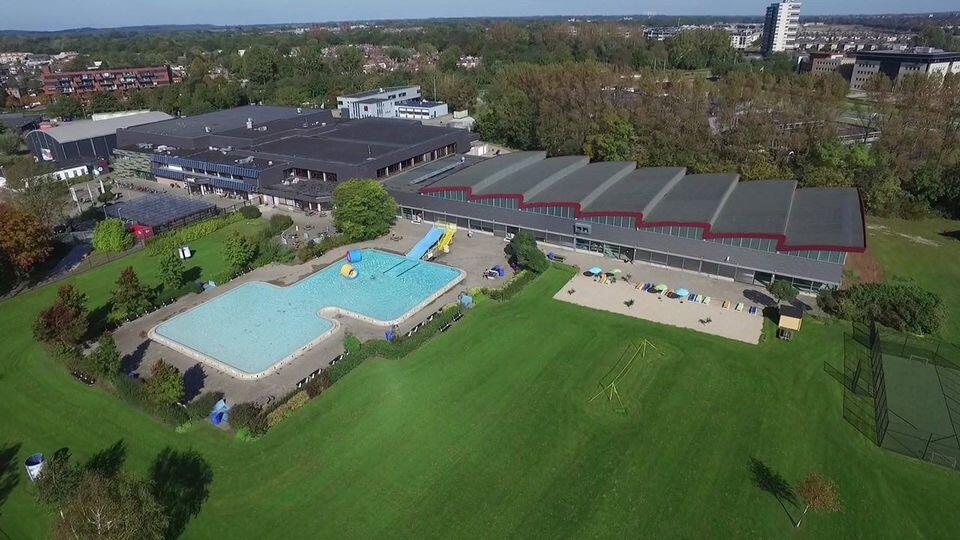 Outdoor pool Hoornse Vaart, the most fun outdoor pool on the coast!
At the outdoor pool at Hoornse Vaart Swimming Pool, there is plenty to do.
Outside you will find a beach with deck chairs, hammocks, umbrellas and even a patch of sand where the little ones can build their sandcastles. There is also free entertainment every Wednesday and Saturday afternoon. And… don't forget the superfast slide, of course!
Free entertainment every Wednesday and Saturday afternoon
We have prepared a varied program. Entertainment is free, this is included in the pool entrance fee! Should the weather be disappointing one day, we simply shift the program inside. That's the beauty of this wonderful complex!
On the playground, sunbathing area and beach you are always welcome! Even when the outdoor pool is closed, you can enjoy the sun on the beach or on the grass.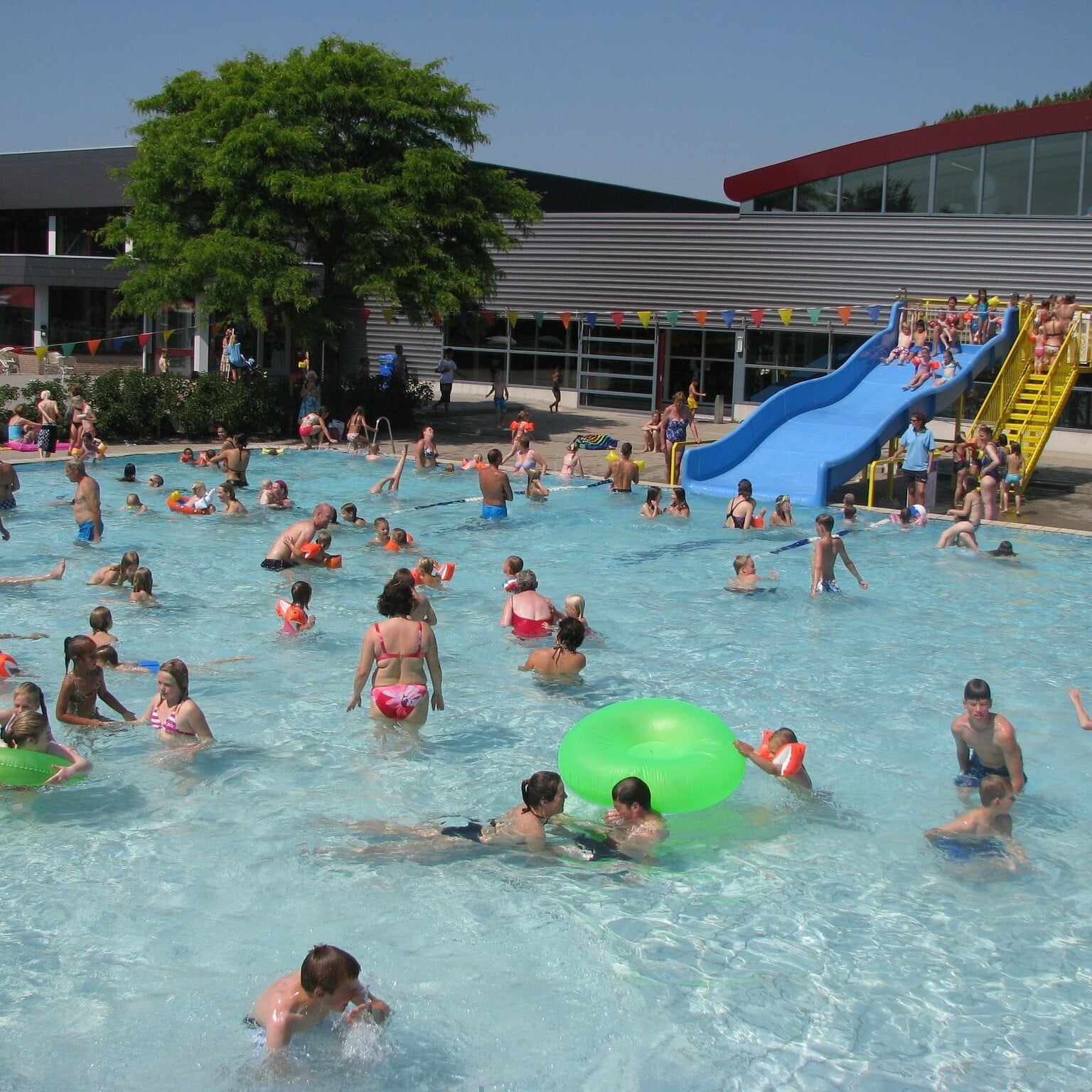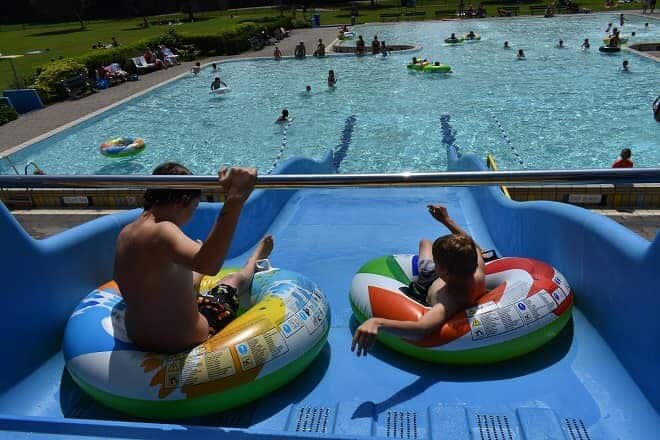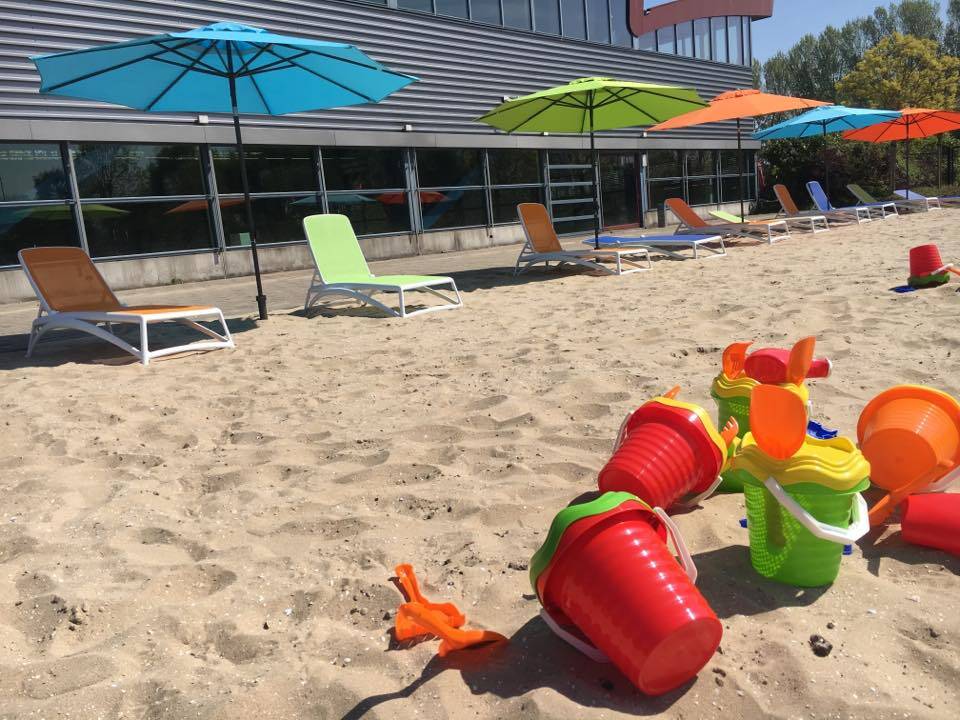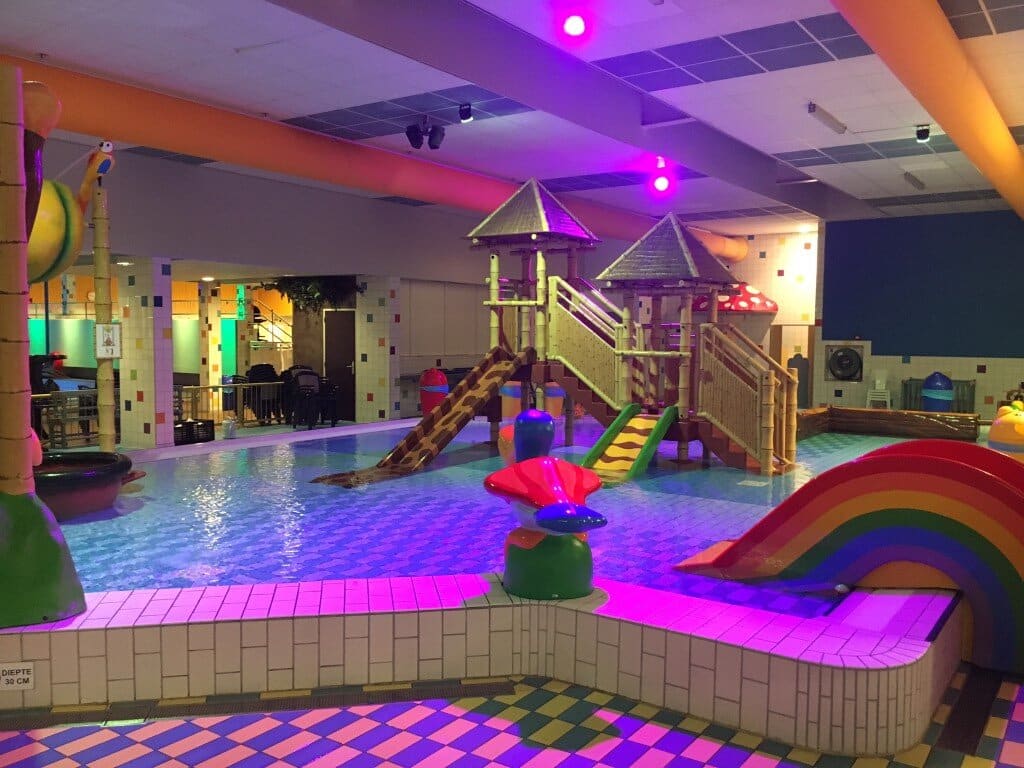 Whirlpools
In these pools you can relax in your own whirlpool before or after the other activities at Waterwereld Hoornse Vaart.
Tanning beds
Relaxing is not only possible in the various whirlpools. A number of tanning beds are also available. Get a nice tan even when it is winter, or when the sun is not shining. Have a nice swim afterwards and you will feel like you have been reborn.
Wave pool
Do you know that feeling? After a day at the beach, you lie in bed and feel like you are still bobbing along with the sea. You also get that feeling when you try the wave pool at pool Hoornse Vaart. Swim against the current or dive into a meter-high wave. Do you dare?
Get carried away on the waves in the wave pool. At regular intervals they race through the pool. Fun for young and old. Of course, the slide is not missing.
Sports and recreation complex consists of a swimming pool complex, sports hall, hall of mirrors, trampoline hall (JumpSkillz Alkmaar) and a Health Center (fitness).
Swimming pool complex Hoornse Vaart (www.hoornsevaart.nl) is one of the largest and most complete swimming pools in the Netherlands, with a whopping 2,500m2 of water divided into six pools.
There is much to do inside and outside.
Inside: wave pool with the giant slide with light and sound effects / 25-meter pool with diving board / 50-meter pool containing regular music and floating play islands and of course a diving board / For the very young from 0 to 5 years we have the large water playground with 30 cm deep water and many play attributes / Whirlpools / Sunbeds
Outside: Play pool with the family slide / large sunbathing area / play equipment for big and small / large Panna cage to enjoy playing soccer in.
And if you are hungry, you can go to our restaurant for some goodies.
Every day a full crew of lifeguards is on hand to ensure the safety of all visitors to the best of their ability.
At JumpSkillz Alkmaar, young and old can have fun on numerous trampolines!
Fitness at Healthcenter Hoornse Vaart (http://www.healthcenterhoornsevaart.nl) stands for a better quality of life. Features a generous air-conditioned gym with professional equipment. A clear space where a trainer is present throughout the day. Controlled exercise in a responsible manner, working toward a better quality of life.
But we are also the right place for free fitness. Qualified and experienced trainers will guide you with a schedule tailored exactly to your needs.
Opening hours other swimming pools
We operate the following hours for recreational swimming.
Water playground
Wave pool
25-meter pool
Instructional Pool
Monday
9 a.m.-12 p.m.
Closed
Closed
Closed
Tuesday
9 a.m.-3 p.m.
9 a.m.-3 p.m.
Closed
Closed
Wednesday
9 a.m.-9 p.m.
10 a.m.-9 p.m.
17.30 – 19.00
8 p.m. – 9 p.m.
Closed
Thursday
9 a.m.-3 p.m.
9 a.m.-3 p.m.
Closed
Closed
Friday
9 a.m.-9 p.m.
9 a.m.-9 p.m.
09:00 – 09:45 a.m.
Closed
Saturday

9 a.m.-5 p.m.
9 a.m.-5 p.m.
2:15 – 5 p.m.
Closed
Sunday

9 a.m.-4 p.m.
9 a.m.-4 p.m.
9 a.m.-4 p.m.
10:30 a.m.-4 p.m.

* Family swimming every Sunday from 9 a.m. to noon. This means that children up to 18 years of age may only enter when accompanied by an adult.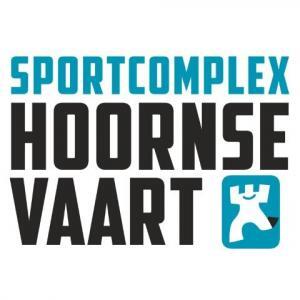 Address:
Hoornse Vaart Swimming Pool
Duke Aalbrechtweg 4
1823 DL Alkmaar
tel. 072-5489375