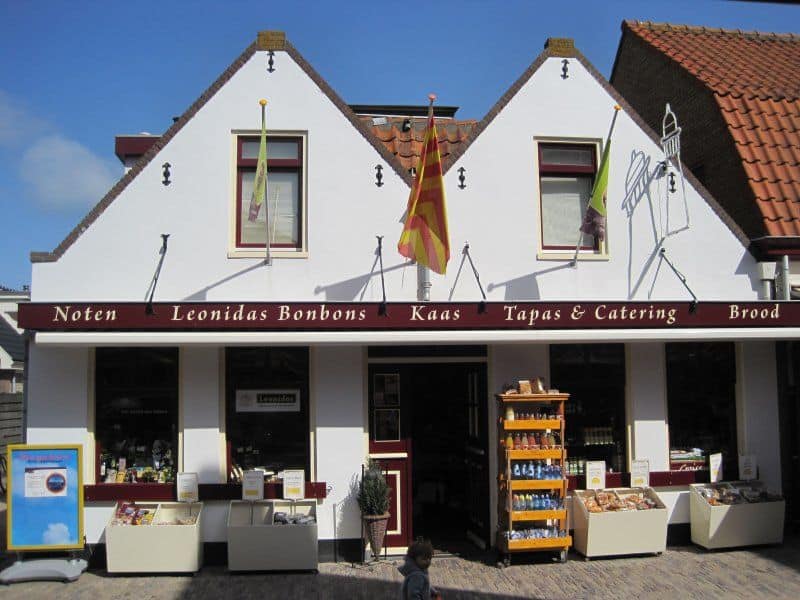 't Winckeltje,
Is in 1976 established as the 't Winckeltje "small is beautiful".
Thus, it is already such a 30 year a nice little shop his powers grew that the name "t Winckeltje nuts and cheese" was popularly. Nowadays only there 's Winckeltje used because it better reflects the trend of the purchasing organization in which we are connected. Thus 'Delivers' t Winckeltje "long enough. We are called as a traditional family business. From father to son and the whole family works or helps. "Additional pressure ,we just help ".
At present we are the owner of this fantastic tasty shop / stimulator. We are the second generation and we would welcome Jorgen and Thessa Amstel.
We call our preferred host or hostess, because we feel that we can better treat our customers as guests than as customers.
Our guests also are highly valued and can rely on us for everything. Not only what we have in the store but mostly we try to realize all the wishes of our guests.
One can and must therefore ask all, taste, order, delivered, of the ordinary groceries to complete groomed dinners and party or a delicious breakfast or lunch and home delivery.
Of course we do not only, , we have for the 7 days, we are a week, a team with enthusiastic staff who are trying with great pleasure to serve you as we serve as.
Take a look at our website to get an impression of our shop and our range!
And are you even close, in the beautiful Egmond aan Zee, feel free to come to our shop . Though it's just for a look.
Bye and a friendly greeting,
Jorgen but this.
't Winckeltje
Voorstraat 136
1931AP Egmond aan Zee
Phone +31-(0)72-5062565
Email: info(at)winckeltje(dot)nl
Website: http://winckeltje.nl/
Our opening hours
Monday 08:00 t/m 18:00 hour
Tuesday 08:00 t/m 18:00 hour
Wednesday 08:00 t/m 18:00 hour
Thursday 08:00 t/m 18:00 hour
Friday 08:00 t/m 18:00 hour
Saturday 08:00 t/m 17:00 hour
Sunday 13:00 t/m 17:00 hour
During the Summer months
Monday 08:00 t/m 18:00 hour
Tuesday 08:00 t/m 18:00 hour
Wednesday 08:00 t/m 22:00 hour
Thursday 08:00 t/m 18:00 hour
Friday 08:00 t/m 18:00 hour
Saturday 08:00 t/m 17:00 hour
Sunday 09:00 t/m 17:00 hour