Category: Campsites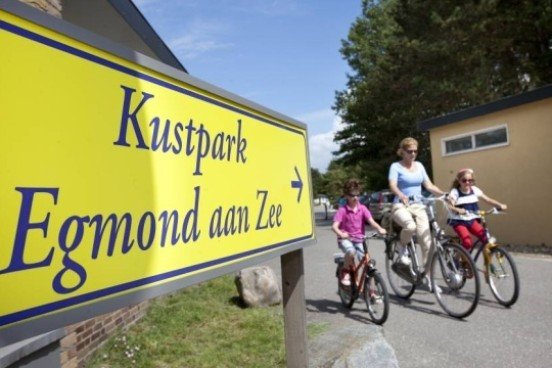 "Kustpark Egmond aan Zee" guarantees a lovely beach. Each accommodation has its own wireless Internet, allowing you (fee) can surf the Internet with the quality you are used to at home.
Read More

WELCOME TO Sportcafe YARD
Sportcafé the yard is a real Brown Café where you can enjoy a thirst-quenching beer, One of our specialty beers on tap, or a non-alcoholic beer.
Prefer something else?Take a look at our extensive whiskey or gin card. Of course we also have a wide selection of wines, cocktails, shots and alcoholic beverages.
You hungry? You can also enjoy a variety of snacks, such as a hot dog, nachos, appetizers, of bites include cheese and ossenworst or different sandwiches.
Do you have a party and are looking for a nice location to celebrate? Again, it is our business to rent, for more information please contact us.

Visit the website: www.cafedewerf.nl
Sports bar in the yard you can see obviously different sports on our TV screens four. Enjoy football and Formula 1 matches to be broadcast live on FOX Sports and Ziggo.
The cafe also offers the opportunity for a fun game of billiards, a round of darts or other games to play.
ZIGGO SPORT
FOX LIVE SPORT
LIVE PERFORMANCES
Zuiderstraat 411931GD Egmond aan Zee
Tel.: 072 507 1390Email: [email protected]
HOURS
Monday and Tuesday closed during the winter months.
Wednesday / m Saturday
16:00 t/m 02:00 hour
Sunday 12:00 t/m 02:00 hour
TIP:
For your first visit delicious Italian etenbij Angelos Restaurant opposite the Pump Square.
Erik Reemst
Webmaster Egmond Online, ERC AUTOMATISERING
Welcome to the jail hotel Horn. A unique hotel with special rooms and an exceptional ambience.
The prison hotel, as the hotel here in Horn is also called, has in the restoration of the prison on the Oostereiland 11 cells in a state managed to keep that is not much different from how it used.
This lets you experience what it is like to sleep in a real prison.
Cells
On the ground floor you will find the hallway with the 11 former cells. This cell block was the prisoners "Sluis" called. These cells, which have been completely restored and adapted to the needs of a hotel room, give a sense of melancholy. On the 2nd floor of the hotel are still 14 spacious rooms, some of which overlook the IJsselmeer. And there's even a honeymoon suite, where you can unwind and relax after the best day of your life. All rooms have a private bathroom with sink, shower toilet. All rooms have television and Internet.
HI10-5S Mobile phone amplifier
Inexpensive and support for all providers on 2G, 3G en 4G
The latest addition to our products is this model specifically developed for the Dutch private and small business market.
This entry-level model with a relatively very low price and the same quality standard as our other products. Do not wait any longer and order it now!
From HiBoost 5 bands GSM signal booster Hi10-5S is designed to improve any mobile signal for your family or employees in your home, shop or office. It covers any interior area up to 250m² or 12 meters around the indoor antenna and is guaranteed to deliver a great communication experience with clearer conversations and faster mobile data rates than ever right after installation.

Most important features:
• Supports LTE800, EGSM900, DCS1800 WDMA2100 en LTE2600 MHz
• Gain control Installation and monitoring via a mobile app
• Self-oscillating protection
• Very high quality product
• Complies with ETSI- and 3GPP standards

Knowing more? Click
Escape Room Egmond News item.
Since we had to close our doors because of the coronavirus and we find it unfortunate that we can no longer let you enjoy our escape room in Egmond, we have created an online escape room.: Liberated Kijkduin Fort. The nice thing about this online escape room is that you can really walk around the fort and learn about its history.
Free to play online escape room
The story
This online escape room is all about one thing: freeing the director. Long Jaap, a frequently seen guest at Fort Kijkduin, has captured him. He would like to be the guide and tries in this way to compete with the permanent guide of the fort, Marcel. He therefore has a clear video message for Marcel. Jaap has turned the whole fort upside down and hides all puzzles about the fort. It is up to the players to help guide Marcel solve the puzzles and free the director.
FREE with a question.
The online escape room is completely free to play. To thank and support us, you can leave a donation and you can win another prize. Among other things, a ticket for our new escape room: de hidden temple. The online escape is with a maximum 4 people and is suitable for both families and groups of friends. Remote play is also possible.
Trailer Spare Fort Kijkduin
What is an online escape room
An escape room is one (group)activity where you and your partner in crime, or a larger group is part of something bigger. You have a limited time to solve a mystery by imagining yourself in a different reality. You need to find the solution using puzzles and riddles.
To the website of the online escape room
Your name or company or institution Escape Room Egmond (Online escape room Free fort Kijkduin)Your website (if applicable)https://bevrijdfortkijkduin.nl/Uw email [email protected]
Did you know that?
Did you know?
The "New Year's Dive" takes place every year on 1 January in Egmond aan Zee. Countless people walk into the cold water to start the new year.
The next special will take place on the second Sunday of January: At the Egmond half marathon with more than 10.000 The participants will partly go over the North Sea beach and the dunes.
After an area reform, North Holland has in 2016 yet 48 municipalities - including Amsterdam, Alkmaar, Zandvoort, Purmerend, Zaanstad, Enkhuizen, Horn, Haarlem and Haarlemmermeer.
How to get there What are popular routes to Egmond aan Zee?
Egmond was once called a municipality in the Netherlands, which consisted of three districts. Since 2001 does the largest district, Egmond aan Zee, Schoorl, Bergen (with Bergen aan Zee), Egmond-Binnen and Egmond aan den Hoef.
The municipality of Bergen. Egmond aan Zee is located directly on the sea and has impressive beaches, dunes, houses and accommodations.
The municipality is located in the Dutch province of North Holland - approximately 35 kilometers from Amsterdam and ten kilometers from Alkmaarweg. If you drive to the rented holiday home or holiday apartment with your own car, you have a comfortable route to the resort. The motorway network in the Netherlands is exemplary. From the larger cities you can go directly to Egmond aan Zee via country roads. You can also travel by train.
You are guaranteed to avoid traffic jams on the highways. With the ICE you can reach the train station in Amsterdam from many German cities. From there you can easily reach Heiloo, a neighboring town in Egmond. You cover the last kilometers with a Train Taxi. A very cheap taxi for train travelers.
Weather & climate When is the ideal travel time for Egmond aan Zee?
Pleasant even in winter
North Holland(or Noord-Holland in the national language of the Netherlands) is characterized by a maritime climate. Extreme temperatures are therefore not to be expected. Holidaymakers appreciate the pleasant sea air and the pleasant climatic conditions by the sea. Strong winds are often to be expected, but are part of the experience for many holiday guests. Egmond aan Zee and the surrounding area usually have moderate temperatures in summer. The values ​​in winter are not particularly low. Spring and early summer receive a lot of sun. If your cheap holiday apartment or holiday home is close to the sea and beach, the chance of sun is greater. So you get the ideal conditions for a relaxing holiday in cozy accommodation that you can rent privately.
Attractions What are the most visited attractions in Egmond aan Zee?
Dunes as far as the eye can see
One of the most famous sights in the region is the lighthouse in Egmond aan Zee. This is in 1834 built and named after the navigator of Speijk. The lighthouse is considered to be the symbol of the place. The old town of Egmond aan Zee is also impressive, with beautiful fishermen's houses in the typical Dutch architectural style. If you are interested in the history of the place, we recommend the Museum of Egmond. A popular destination is the Torensduin dune, which is considered a great vantage point. The North Holland Dune Reserve is already waiting to be discovered! This is a nature reserve with dunes that are only accessible until sunset. Are you a guest in a holiday apartment or a cheap holiday home in North Holland, then the Beverwijk Bazaar is also recommended. It is a large covered market in the city of Beverwijk. In one of the largest market halls in Europe you will find more than 300 stalls, 69 restaurants in 700 stores. The market has since 1984 open every sunday from 8.30 AM to 18.00 hour.
art & Culture What to see in Egmond aan Zee?
30.000 kilo of cheese
Rent a private holiday home or holiday home and explore the surroundings of Egmond aan Zee. In the Binnen district, for example, there is an impressive tenth-century Benedictine abbey. It is one of the oldest monasteries in the Netherlands. The remains of Egmond castle in Egmond aan de Hoef are also of cultural and historical importance. The nearby cities of Amsterdam, Haarlem and Alkmaar are worth a day trip. Alkmaar is only ten kilometers away. There you experience a lot of culture in the center, for example in the Stedelijk Museum, in the Biermuseum, in the Beatles Museum or in the Cheese Museum. The city's main draw is the famous cheese market. This historical institution has existed since 1365 and takes place every Friday from April to September. After that Alkmaar changes into a colorful and folkloric festival. And the selection is huge: to 30.000 kilos of cheese are waiting for potential buyers. There are also popular markets in Egmond aan Zee every Wednesday evening and Thursday morning. In the summer, the place also invites you to a big Caribbean festival, where Egmond is decorated in the Caribbean. Art lovers get their money's worth in Haarlem: in the Frans Hals Museum you can admire the work of the 17th century portrait painter Frans Hals. on which Egmond Caribbean is arranged. Art lovers get their money's worth in Haarlem: in the Frans Hals Museum you can admire the work of the 17th century portrait painter Frans Hals. on which Egmond Caribbean is arranged. Art lovers get their money's worth in Haarlem: in the Frans Hals Museum you can admire the work of the 17th century portrait painter Frans Hals.
Gastronomy & culinary What does the regional cuisine of Egmond aan Zee have to offer?
Not just Gouda and fish
The kitchen on the Dutch coast has it all. It is worth exploring the culinary world of Egmond aan Zee and surroundings in North Holland. Especially baked or ready (frites) with various sauces (mayonnaise or peanut sauce) are known. Gouda cheese (Gouda cheese) or Hollandse Nieuwe is world famous. Colonial times brought more and more international influences into the kitchen. These include, for example, nasibal or bamibal, a kind of nasi goreng or bami goreng in the form of meatballs. Also known is the Dutch pudding Custard or the typical roast rolls, which are called frikandel. Also try the fried and delicious Kibbeling fish snacks. The municipalities in North Holland have always had a wide range of fish specialties. Where it gets a slightly salty taste. So if you book an apartment or holiday home in Egmond aan Zee, you also have the opportunity to test the various culinary qualities of the environment.
Activities with children What are the best destinations for families with children in Egmond aan Zee?
Lively and peaceful North Holland
Who books a holiday apartment or holiday home in Egmond aan Zee in the Netherlands, usually inspects the beach first. You can expect a fine sandy beach and a lake that likes to present itself with high waves. From Egmond you have the opportunity to walk for miles on the beach, collect various shells and view the quaint cottages on the coast. You will also find several dog beaches. The whole family will get their money's worth when they can enjoy the vibrant Dutch life in the narrow streets, at the cozy beach bars or in the evening with live music on the Pompplein. Nature friends like to go to Heiloo, where they find beautiful hiking trails. You will pass through densely overgrown and original forests. A great family experience is also a bike ride through the woods and dunes to Bergen. Here you will also find interesting shops, houses, galleries in restaurants. The protected dune reserve extends from Camperduin to IJmuiden over a length of approx 20 kilometer. A great area for families and active holidaymakers.
Sights & activities Where is the most beautiful place in Egmond aan Zee?
Million of tulips
No question: The biggest attraction of Egmond aan Zee is the beautiful, kilometers of sandy beach and its location directly on the North Sea. The seaside resort was nationally known for this. Here you can enjoy pure beach life, bathe in the sun, swim or treat yourself to a snack or a drink in one of the cozy beach pavilions. If you want some peace from the crowds, you can walk along the beach and let your mind wander. Another highlight is the impressive dune belt in North Holland, which stretches for many kilometers along the coast of the North Sea. Many of the houses are built directly in the dunes and are certainly an eye-catcher. The dunes protect the mainland from the sea and drinking water. In the spring you rent an accommodation in Egmond aan Zee, then you have the chance A special spectacle to watch: Many farms in the area specialize in the cultivation of tulip bulbs. That is why millions of tulips of different colors bloom in spring and envelop the already unique landscape in a colorful kaleidoscope.

Write an article or news
Bad cell phone signal in your house?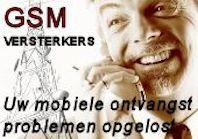 112 reports in the region
buienradar