Category: Campsites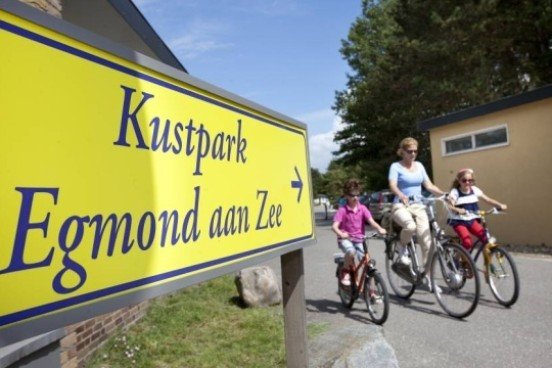 "Kustpark Egmond aan Zee" guarantees a lovely beach. Each accommodation has its own wireless Internet, allowing you (fee) can surf the Internet with the quality you are used to at home.
Read More

Welcome to the jail hotel Horn. A unique hotel with special rooms and an exceptional ambience.
The prison hotel, as the hotel here in Horn is also called, has in the restoration of the prison on the Oostereiland 11 cells in a state managed to keep that is not much different from how it used.
This lets you experience what it is like to sleep in a real prison.
Cells
On the ground floor you will find the hallway with the 11 former cells. This cell block was the prisoners "Sluis" called. These cells, which have been completely restored and adapted to the needs of a hotel room, give a sense of melancholy. On the 2nd floor of the hotel are still 14 spacious rooms, some of which overlook the IJsselmeer. And there's even a honeymoon suite, where you can unwind and relax after the best day of your life. All rooms have a private bathroom with sink, shower toilet. All rooms have television and Internet.
Introduce
Hello, I'm Marielle Kramer and since this year (2020) I Mindful Run your instructor for Alkmaar.
Wat is Mindful Run?
Mindful Run is running without pressure to perform and learn to stay within your own limits. Mindful Run Alkmaar used in all its activities, the combination of mindfulness, breathing techniques, yoga, meditation with running and / or walking with the result
LESS STRESS AND MORE ENERGY.
Do you want to learn to run without pressure to perform and enjoy the moment in nature and learning to keep your own limit by carefully listening to your own body?
Or find pleasure in running again? You might want to restart after an injury from the base. So with the proper running posture and breathing to ultimately increase your stamina and the chance to reduce injuries.
Do you sometimes struggle to unwind?
Is your head often full? Would you like some time for yourself to go out in groups tasty start to move? Would you like to work on balance in your mind and heart and also work on your fitness?
Then Mindful Run for you.
Mindful Run Alkmaar is a combined exercise with influences from Yoga, relaxation, breathing exercises and meditation. These exercises are integrated into a run of about 1,5 up 3 km by van 1,5 hour. It is safe, effective way to improve your health and fitness, suitable for both beginners and experienced runner of all fitness levels.
Speaking combination of running and mindfulness with influences from yoga and meditation to you whether you want to experience it again, write it in.
More information can be found on my website: https://mindfulrunalkmaar.nl


Quiet area
Our hotel is located on the south side of the village. Quiet area, right on the dune reserve and near the beach and village.
It you will lack nothing. All our rooms are equipped with a refrigerator and flat-screen cable TV. They have a private bathroom with a shower, and complimentary toiletries.
You can in the hotel use wireless internet.
There is a terrace facing south where you can relax and you can eat your own packed drink. Your bikes can be safely in our hoogommuurde and enclosed garden and possibly charge.
Looking for a cozy retreat with personalized attention then you've come to the right place ...
Frank van der Kolk – owner
All the ingredients for a relaxing and memorable beach!
Many people love this seaside village where there is always something going on. On sunny days can be busy here, but further down on the beach or in the dunes is quiet.
At the weekend it is even on nice winter days industrious. You can go out and take the time together with the sea air the Egmond life sniff. You will notice that the sound of the waves is sometimes drowned out by the trigger of a fisherman Egmond and it Derper dialect has not forgotten.
Who here rondstruint, more and more discovered the genius of this sea village.
Neptune Hotel is located steps away from everything. And from here you can also easily explore North Holland's most beautiful places. It you will lack nothing.
To enjoy
A day at sea, a day without time, mind is, what a glory
OUR ADDRESS
Hotel Neptune Seaway 42 1931VJ Egmond aan Zee, Netherlands
CONTACT
Such: (+31)072-5062180
info@hOtandlneptunus.nl
ONLINE RESERVATIONS
Click here to book directly
Booking.com
One of our topaanbevelingen in Egmond aan Zee.
Prince Apartments
Located in Egmond aan Zee. Free WiFi is available. All rooms include a seating area. There is a fully equipped kitchen with a refrigerator and kitchenware. The private bathroom has a shower.
Prins Apartments you will find a terrace. Free parking.
check availability
Booking.com
IN HOSTEL STAYOKAY
It is immediately apparent, from the inside and the outside: dit hostel is megamodern. A popular location for families, groups and companies: everyone is welcome. The relaxed atmosphere, The cozy bar, sun terraces and many opportunities for children- and sports. Breakfast, Lunch and dinner are tasty and sensible.
Talked about responsible: we are even experimenting with vegan alternatives and we serve organic and local products.
check availability
Stayokay Egmond is an environmentally friendly hostel near the dunes of Egmond. It is 3 km from the beach and surrounded by the local bulb fields. Free WiFi is available.
Some of Stayokay Egmond have a view of the dunes. Breakfast, Lunch and dinner are served in the trendy dining room with patio doors opening onto the garden.
Stayokay Egmond offers a terrace and a playground. It also has environmentally friendly features, such as a water-saving installation and energy-efficient heating. Additional facilities include board games and books. The property offers lunches to order in advance and a surcharge.
In 12 minute drive from Stayokay Egmond to the famous cheese market in Alkmaar. Located on Amsterdam 45 minutes.
Social and sustainable
Did you celebrate the holidays and sustainability go together well? We know all about! Since 1929 we stand with them and we go to bed.
sustainable hints
At our home sustainable hints are everywhere that contribute to a better planet and a relaxed stay. And that feels good! An organic breakfast to recycled workwear for all employees. And of course we will motivate you to heading to discover culture and nature. Because that's sustainable.
TAP WATER
Love H₂O
Tap water we find superlekker and mega important! We like to use it as well and are going to consciously. No and, shower is lovely, but 5 minutes under the sprinkler is really long enough. This will save all together a lot (warm) water.
(H)FAIR FOOD & DRINK
tasty breakfast, lunch or dinner!
After a day heading you can enjoy delicious sustainable meals are prepared with care. You can enjoy a buffet breakfast, lunch buffet or lunch or a delicious 3-course dinner buffet with a wide range of organic products!
We naturally keep either food waste. discard food? I do not think so.
The Too Good To Go app can save everyone meals remaining at our hostels.
Booking.com
CONTACT
+31 (0)72 506 22 69
Email: egmond@stayokay.cOm
Herenweg 1181935 AJ Egmond Inside
Check directly beschikbaarhied?
To check in 15:00 – 23:00
Checking out 10:00

112 reports in the region
buienradar