Adventure. If you rarely or never using public transport, then you should try it out for a day at Egmond yet again. It is much cheaper than paid parking. Step, for example, in one village and walk to the next. A day Egmond can be quite varied, fun and educational for young and old and is cheap. Most historic sites are indeed free to visit. A fish and an ice cream cost also the head is not. The entranceway is always beneficial. The OV-taxi will anyone who wishes from door to door to anywhere, Also on Sunday, as the entranceway not driving. If you have read this page, You do not become entangled in the vast amount of information on the Internet about public transportation.
Inexpensive bus to Egmond
Bus 165 of Connexxion.Deze takes you 20 minutes direct from Station Alkmaar to Egmond aan Zee. (every half hour and evening every hour. You can get off in Heiloo, but along Egmond-Inside is not for you. It's a beautiful drive through beautiful meadow overlooking the dunes. Until ontslteltenis of many in December 2008 completely changed the route through the village. Some stops are gone and in their place are new stops to the Slotweg near the Sabine Beierenlaan and the Kalkovensweg.
Bus 164 Connexxion. This line connects Heiloo, Egmond aan den Hoef, Egmond aan Zee, Egmond Indoor and Castricum and back. It is a half-hour connection in rush hour and a connection in the off-peak hours.
On bus transport in this region. You will find (very)much information on www.connexxion.nl. You can print a card that you can see how the bus- and near bus lines run and look for how the benefit schemes work. Alternatively, for example, line number 165 typing and print a list of bus timetables. However, for planning your trip is usually more convenient www.9292ov.nl. Connexxion has often in the summer offers, there you can ask the driver. But buy your strippenkaart not in the bus, it is much more expensive. Please purchase after 9.00 hours for € 2,50- a dalkaartje.Zie below. (the Maxx service 1,50, but that does not run on Egmond)
Economical with DALK spikelet in the bus. Large and small travels throughout the year with a DALK arch of € 2,50- that the morning after the driver buys Connexxion 9.00 hours and on weekends all day. Normally this is only advantageous for journeys longer than 4 stripping. During the 'regional weeks': a summer action in July and August,(also in 2009?) your DALK repellant on a large number of lines, however valid as a return or to switch once. You travel in this way also to Egmond for half price or less and no parking meter can beat that. If your move is a short ride, or for the bus, You would do well to bring a strip card also still take. Which you can buy much cheaper at the station or at the kiosk. For Q-liners and nite liners DALK the arch does not apply. See www.connexxion.nl.
With the whole family for € 12,- everywhere you go. With the 'buzzer', a card that you can buy from the driver or at the station, traveling for € 12,- (rate 2009) a day with unlimited two adults and up 3 Children 4 t/m 11 year to all the places where Connexxion brings you, hence the Egmonds and also with the entranceway. The buzzer can also extract profitable with less people same times and exceptions in the DALK spikelet.
Train Connection Heiloo / Alkmaar / Castricum
Each train stops in Alkmaar and some trains in Heiloo or Castricum. Recently, another bus Connexxion with Egmond and Heiloo: line 164. During rush hour the bus goes every half hour and off-peak hourly. We give here brief information. Also see the other pages on the bus, bike etc.
From Alkmaar. From Alkmaar station is a bus to Egmond: of 165 every half-hour during the day goes. You can also rent a bicycle or, if you are a member, continue with a public bike.
From Heiloo station you can take line 164 Connexxion to Heiloo, Egmond aan Zee and Egmond then-Interior.
From station Castricum. From here goes recently bus 164 Connexxion hourly through Egmond-Inside and Heiloo to Egmond aan Zee. and in the rush hour every hour.
Better, you -especially on nice summer days- the car left on the large car park of the rink Think Alkmaar. Then continue by bus 165 or brought by bicycle.
The OV-taxi to Egmond aan Zee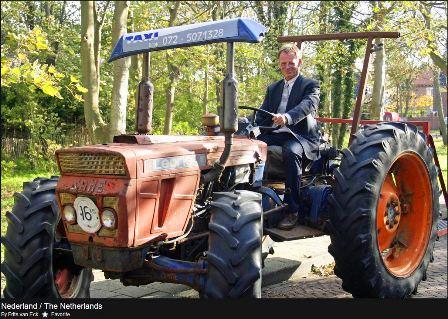 OV-cab. It runs every day 06.00 AM to 24.00 hour. The OV-taxis is now designed for anyone who wishes transport door to door and prepared there while waiting (loss of time is no longer than 20 minutes to be) Town halls, community centers etc. you will find leaflets on the public transport taxi. You will be most satisfied if the 'rules' and knows what to expect. We give them here in brief weather.
OV taxi line: 0900 8878. You call at least an hour in advance and immediately hear what the costs are, You talk a while off, for example, ten hours. The rule is that the taxi arrives between a quarter to ten and a quarter past ten. You agree that you are called as he is coming. During busy time can anticipate some.
OV taxi connection to public transport. When connected to a bus or train, you need half an hour (only in this case a half-hour) prior to arrival to request your OV taxi. The OV-cab aims to guarantee connection with a short wait. Keep in mind the time that you yourself need to get to the staging of the public transport taxi and count that as time of arrival. When connected to the public transport Pets.
Cost of public transport taxi. Are the costs 2,40 for the first 2 areas. Each zone will cost more weather 2,40. (1 zone is about 4 km.) Children until 4 year free, 4 t/m 11 in 65+ reductietarief (first 2 areas 1,50) Medical grounds and even cheaper than it can sometimes escorts free. You can call charges when ordering the drive and you pay cash in the taxi.