Category:
Going out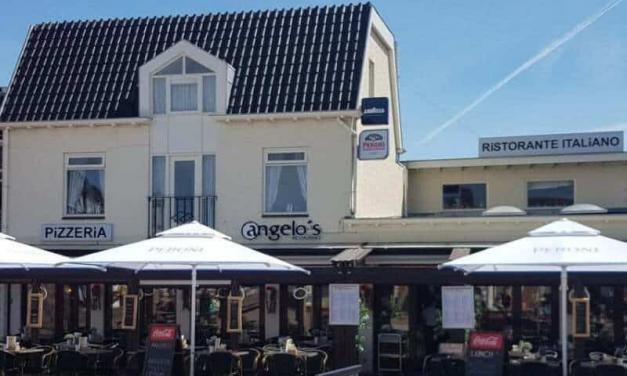 The real Italian cooking, honest and authentic, with a modern twist. Passionate about quality, inspired by Italian style

BEACH, SUNSHINE, COLD WINES & GOOD FOOD Al meer dan 40 a household name on the Egmond beach for years. A little bit of southern France on the Egmond coast with, among other things,(h)honest dishes, cocktails and a beautiful collection of wines. A nice beach day at our rental, ligbedden terras of op ons restaurant, Seahorse Egmond offers you the total experience! Enjoy your stay! Openingstijden Maandag [...]
Read More



Stop by Café 't Slot in Egmond aan den Hoef, for a glass, cosiness and a game of billiards! We serve o.a. satay grill, delicious spare ribs and fresh pancakes, also to take with you.
Read More
Live webcam with night view of Beach Pavilion Nautilus The webcam on the beach of Egmond aan Zeig gives you direct * Live insight on the terrace of this great business. Nautilus by the Sea Welcome to Nautilus by the Sea, the sustainable pavilion Netherlands. Nautilus is on the spot where once stood the beloved Strandpaviljoen De Schelp. The shell [...]
Read More

Kosteluk is super for kids with a children's paradise for the elderly and those social gathering to drink a glass of wine while enjoying our drinks Kostelukke shelf on one of the sofas of the terrace or in the cozy restaurant.
Read More

Right in the cozy seaside resort of Egmond aan Zee near the Eymalplein will find Egmond Pearl. A restaurant where besides cozy stay also another excellent culinary!
Read More



Bar 't swintje Always Cozy!!!.. Mission 365 days per year from 16:00 hour!! * Delicacy own kitchen: Satay and Sandwich. * Specially flown: Chinese, Italiaans of Roast Rib. * Pool billiards * Foosball * Dartbanen * Internet
Read More

Authentic tapas in Egmond aan Zee, The restaurant is suitable for children and groups and from Wednesday / m Sunday 17:30 t/m 0:30 opened.
Read More

'T Weapon of Egmond-Inside is a former family business, where now the fam. Haagen since 1 July 2000 receive their guests and indulge in old-fashioned service and quality. The historic building which used the gardeners on the pavement
Read More

A cozy and located Cafe, restaurant in the center of the delightful village of Egmond Within. Café Tervoort also gives your food!
Read More

The Chinese Wall Egmond. We have rebuilt our restaurant complete, redecorated and climate improved to a nicer experience eating us. We are both from Zhejiang Province. Besides this particular kitchen, our chief cook surprise you with delicious dishes from other Asian regions. Do you wish outside [...]
Read More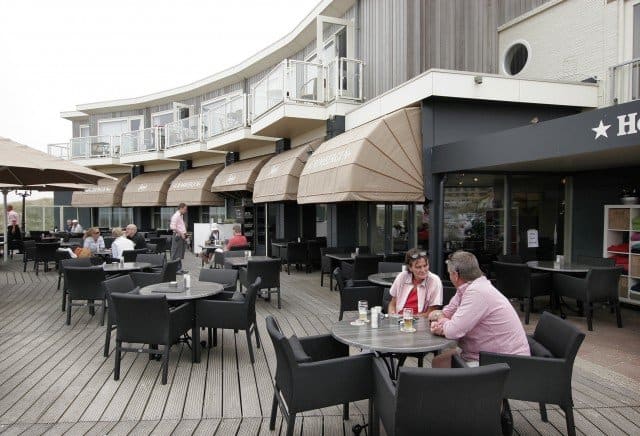 Enjoy breathtaking views of the North Sea. In summer on the terrace and in the winter cozy by the fireplace. The operation is spontaneous, friendly and very hospitable. They have an extensive menu with something for everyone: meat, vis in vega. Truly a pleasure.
Read More

After relaxing on the beach have been we would like to welcome you for lunch or dinner. Or give us a cup of coffee or a drink drink on our terrace. Even in winter it is to us as if you are outside. Only then you're warm in our cozy conservatory.
Read More

Mats restaurant uses fresh, seasonal- and regional products. Is based on the French cuisine but with a modern twist. So they use fish from the local fisherman from the village, that captures directly from sea. The restaurant seats 56 guests.
Read More

The Grand Cafe and Restaurant you can enjoy a delicious cup of coffee Laurentis,accompanied with daily fresh pastry cakes. Obviously can also go here for lunch, dinner and drinks. (Wifi)
Read More


Other categories
Give your opinion?


Loading ...
Top 10 Hotels

Follow us