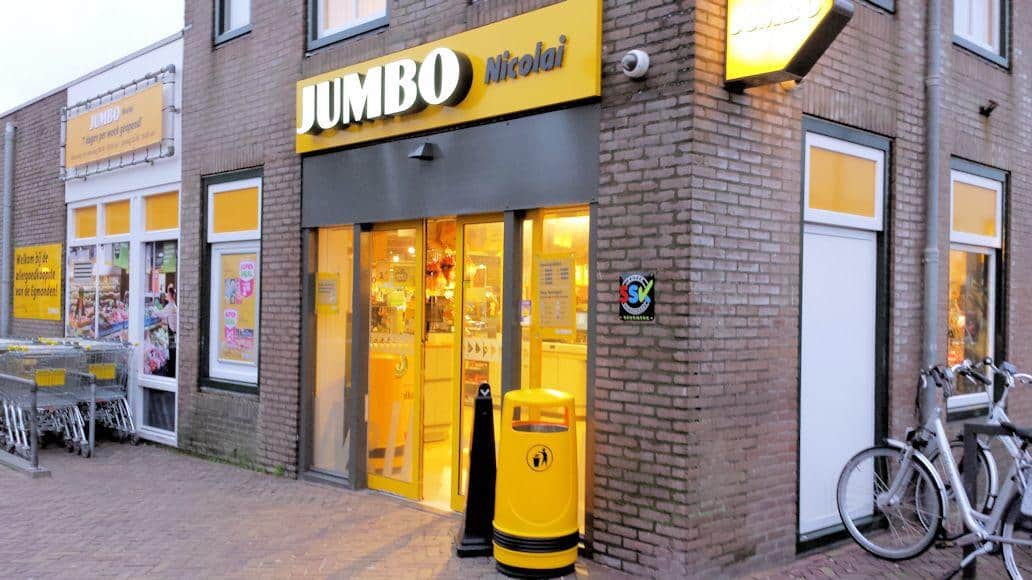 Jumbo Supermarket Nicolai previously (c1000) is run by Mr.. Nicolai and an extensive shop with a wide range of food.
Jumbo Mission
Exceed Expectations
At Jumbo, we want to exceed expectations. Every day, all over, for each customer. Therefore, we offer a formula that goes. A store that has everything for each other. The best service, the biggest and best selection and the lowest price. In all areas we want to offer our customer the best. Guaranteed and without even having to make a compromise. So we make Jumbo Jumbo customers real fans.
Continue where others stop
Based on the conviction that it is always better, otherwise and cheaper, we have the drive every day to make the impossible possible. By continuing where others stop. Therefore, we continuously build an entrepreneurial, solid and committed organization that is focused on the customer and is ready for the future. Thanks to our winning mentality and constant focus on the customer, we want to be successful in any market area in which we operate.
Services:
PHOTO SERVICE,
PARKING,
SELF SCAN
Visiting hours:
Monday 08:00 – 20:00
Tuesday 08:00 – 20:00
Wednesday 08:00 – 20:00
Thursday 08:00 – 20:00
Friday 08:00 – 20:00
Saturday 08:00 – 20:00
Sunday 10:00 – 18:00
Jumbo Foods – Egmond
(Municipality of Bergen North Holland)
Voorstraat 90
1931 AN Egmond aan Zee
072-5064050
www.c1000.nl