Category:
Submitted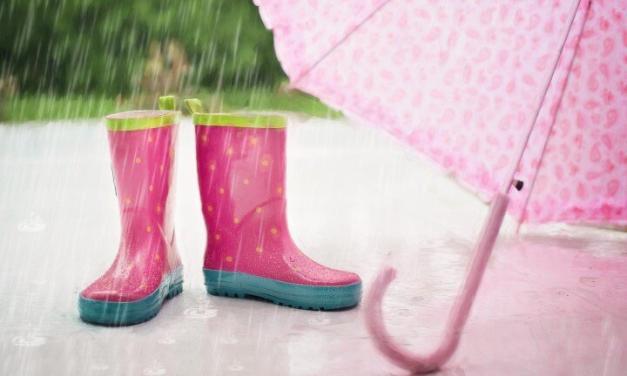 Don't drop your vacation in the water; 3 tips for a successful holiday in the (Dutch) regen. Dutch summers can be capricious. One moment you drive your tent out of the sweat, the other moment you drive your tent out through the rain. Especially when you are on vacation with children [...]

With wooden frames you can suffer from wood rot in the long run, especially with our humid climate on the North Sea so on the coast of Egmond aan Zee. Replacing the windows completely is a considerable expense, but if the wood rot is not yet in your entire frame, this does not have to be necessary. Yes [...]
Read More



Thanks to beautiful beaches and dunes, Egmond is on the map as one of the most beautiful places in the Netherlands. Yet there is also a lot to experience in the picturesque village in North Holland. Read on to discover our highlights.
Read More

Playing In Online Casinos From Egmond The beautiful seaside resort of Egmond has many events, nature and culture to offer visitors a lot. There is even a real casino present, but did you know that it will probably soon be possible to gamble legally in online casinos from the Netherlands? Discover more about this phenomenon by continuing [...]
Read More

Sports betting in Egmond aan Zee The beautiful seaside resort of Egmond aan Zee is a popular place for beautiful beach walks, activities in nature, shopping and delicious food and drinks. In addition to this soothing image, As a sports betting enthusiast, you will probably be able to fully enjoy this fall. Thanks to new changes in the law, will it be legal to [...]
Read More

Your own holiday home in Egmond? Have you always dreamed of owning your own holiday home?? A dream place to spend your days off, but also a holiday address for your friends? With these four tips you can create a place to your liking that also stays beautiful for a long time. And before you know it, is it a house [...]
Read More



Trendy lounge sofas nice for your 2nd home in Egmond aan Zee Are you looking for a new lounge sofa and could you use some inspiration? Read all about the trendy lounge sofas of the moment in this blog. Back to basics Today's starting point is: less is more. Therefore create peace [...]
Read More

Packing tips for the holiday Inseparable from your holiday is packing your bag or suitcase. What you take with you on holiday is not just about you, but also with the journey you will make. Which bag is practical for your holiday and how do you pack it as efficiently as possible [...]
Read More

Of 3 most common car damage You have probably experienced it: damage to your car. Although you naturally want to prevent car damage, this is not always possible. Others can also damage your car. Do you want to know which car damage is most common in the Netherlands? You will find them in this blog at one [...]
Read More

What to do in Egmond Aan Zee? Egmond aan Zee is a village close to Alkmaar and counts approximately 4500 residents. There is plenty to do in the village located on the North Sea. Let's see what there is to do here. Sights and Monuments There are a number of interesting sights in Egmond aan Zee [...]
Read More

Do you have trouble sleeping at night? Do you feel constantly tired? Very annoying. Who knows, you might benefit from changing your evening rituals. The trick is to prepare your body and mind for sleep as well as possible. Organize your thoughts. Are you someone? [...]
Read More

The holiday period is just around the corner. Because it is not recommended to go on holiday abroad this year, a holiday in your own country is especially popular. Egmond Aan Zee is an ideal holiday destination, where you can enjoy the beach and the dunes. What do you have to consider when using [...]
Read More

Does the technological development of the Netherlands remain one of the reasons that attracts many visitors every year?? The Netherlands no longer only attracts visitors who come for the freedoms of our capital. In recent years, the number of tourists drawn to technological developments in the Netherlands has grown considerably. How will that look in the [...]
Read More

Today, more and more furniture is made from rattan, which is a beautiful material. This trend is certainly reflected in the lamps, because such copies of rattan are now very popular. This is partly because such lamps fit into all kinds of interior styles, which is of course important. Rattan is also perfect for use [...]
Read More

Taking out a mortgage for a home in Egmond aan Zee is becoming more interesting. The Housing Market Monitor for October 2020, released on Thursday by ABN AMRO's Economics Department, shows that the housing market is doing a lot better than expected. In fact, things are going so well that the forecast for this year is going up. Becomes [...]
Read More

Which things can you do yourself and which ones do you outsource?? You have those people who are real do-it-yourselfers. Not just in the field of work, but in many more areas. They can do a lot of things and they also like to do it themselves. Others prefer to outsource as much as possible. [...]
Read More

The health insurance premium for the Egmond population will increase 2021? Many Dutch people are afraid they will have to pay more premiums for their insurance next year because of the corona crisis. This has emerged from research of a price comparison website, performed by Q&A. Think of the respondents 81 percent that his or her healthcare premium for the basic insurance will increase. Two thirds find one [...]
Read More

For the women in Egmond: Pampering tips Christine le Duc Pampering yourself in Egmond still seems to be a taboo, mainly among the women from Egmond aan zee. But this is not necessary ... Actually, this only has a lot of advantages. First of all, it is just a lot of fun to do, it is well [...]
Read More

Deliver flowers in spring: 4 voorjaarsbloemen De wereldwijde klimaatverandering zorgt ervoor dat we tegenwoordig nog weleens wat sneeuwvlokjes uit de lucht zien vallen in de lente. But luckily there are also days when the sky is radiant blue and we feel the spring jitters in our stomach en masse. At such a moment we prefer to fill [...]
Read More

You did not know this about Volkswagen Volkswagen is of course one of the most famous car brands on earth. The German company has been around for years and has since become a popular choice if you are looking for a car. This is partly because their models are known as reliable and safe, which of course matters. Despite [...]
Read More

Natural gas-free showering and heating The Netherlands has sustainable ambitions. Our country wants to enter 2050 for example that 8 million buildings are off natural gas. We are far from being there yet. The energy transition takes time. Yet many people are already trying to contribute to a more sustainable Netherlands, for example by means of installing [...]
Read More

Buyers take more risk in heated housing market ABN AMRO's Economic Bureau raises its predictions for the development of the housing market for the third time in a row this year. A house price increase of 12,5% this year and from 5% in 2022, whereas it was previously assumed that 7,5% in 2,5% [...]
Read More

If you are a fan of the James Bond films then Baccarat Pro will probably look familiar to you. The game is played regularly in the films of this franchise. In the casino game Baccarat Pro, the tension between the banker and the player is particularly known. This makes the game [...]
Read More

Google Ads benefits for your company in Egmond aan zee Where you used to advertise and tried to reach your customer through newspapers, magazines, mail, billboards, the yellow pages or tv will pass you by in a flash nowadays thanks to the internet. While paper newspapers used to be the medium of choice for color advertisements [...]
Read More

It's summer again and for many people this means that she is taking a break. If you also want to go on holiday soon, then there are a lot of possibilities nowadays. Thanks to the plane we can quickly be on the other side of the world and that is very cool. If you have this [...]
Read More

Redenen voor een bedrijfsfeest Eens in de zoveel tijd is het leuk om een personeelsfeest te organiseren. Besides the fact that it is very cozy, in fact every company should organize company parties. But why? It has many advantages. Despite the fact that it takes time to organize this, where likely [...]
Read More

Who cares to buy a nice bed, you still sleep with your eyes closed? Let's be honest, comfort and a good lying position are of course of great importance when purchasing a senior bed, yet we think that a bed should also look neat. The difference between a standard or a design [...]
Read More

Blouses can't be missed in your wardrobe, they are indispensable basics. You can wear blouses to the office, to a party or to the beach. You can't go wrong with a beautiful blouse, it is suitable for any occasion and suits a variety of clothing styles. Are you convinced yet?? In this blog we share 4 [...]
Read More

Sports: bet you win? The schools have started again and so has the sport. After all the silence, sports fans breathe a sigh of relief and the TVs in the Netherlands turn grass green or Redbull red and yellow again.. Local sports associations still have difficulty integrating all measures, the routes to plot and to all [...]
Read More

Door: Jan Haasjes, resident of Egmond. Wednesday night 24 In March I attended an enjoyable online meeting about the parking policy of the municipality of Bergen; this evening focused on Egmond aan Zee in particular. The involvement of the 29 (I thought) deelnemers was groot en volgens mij kan de gemeente haar voordeel doen met de input. Toch bleef [...]
Read More

Delivering parcels doesn't seem like such a complicated process. But as a webshop or company that sends packages, there is a lot you have to take into account. In addition, the delivery reflects on your company, but you don't have it in your own hands. It is therefore wise to pay sufficient attention to the delivery of your [...]
Read More

Als een dagje strand door schade of diefstal in het water valt De files blijven uit, the sun keeps shining and the rain stays out. A great day at the beach! If, when you return to the parking lot, a stranger has made a big dent in your car, that great day still falls into it [...]
Read More

Taking out a loan is increasingly tailor-made In the past, people who wanted to take out a loan were treated like a uniformity. A very first requirement was, for example, permanent employment, preferably for a long time with the same employer. People without a permanent contract were invariably refused a loan. In addition, it went to things such as fixed costs and expenditure pattern [...]
Read More

Coastal Park Egmond aan Zee by Roompot is a family park par excellence. Young and old will experience the holiday of their lives here. Below you will find five reasons why Park Holidays (the expert in holiday parks in the Netherlands) can wholeheartedly recommend this bungalow park. 1. From your bed you are at the sea in no time. You will be woken up by [...]
Read More

Tips for more brand awareness Getting more brand awareness is very important for many organizations. It ensures that you come to the attention of the target group and that at some point they will recognize your brand. Of course, this in turn leads to more potential customers and ultimately more sales. [...]
Read More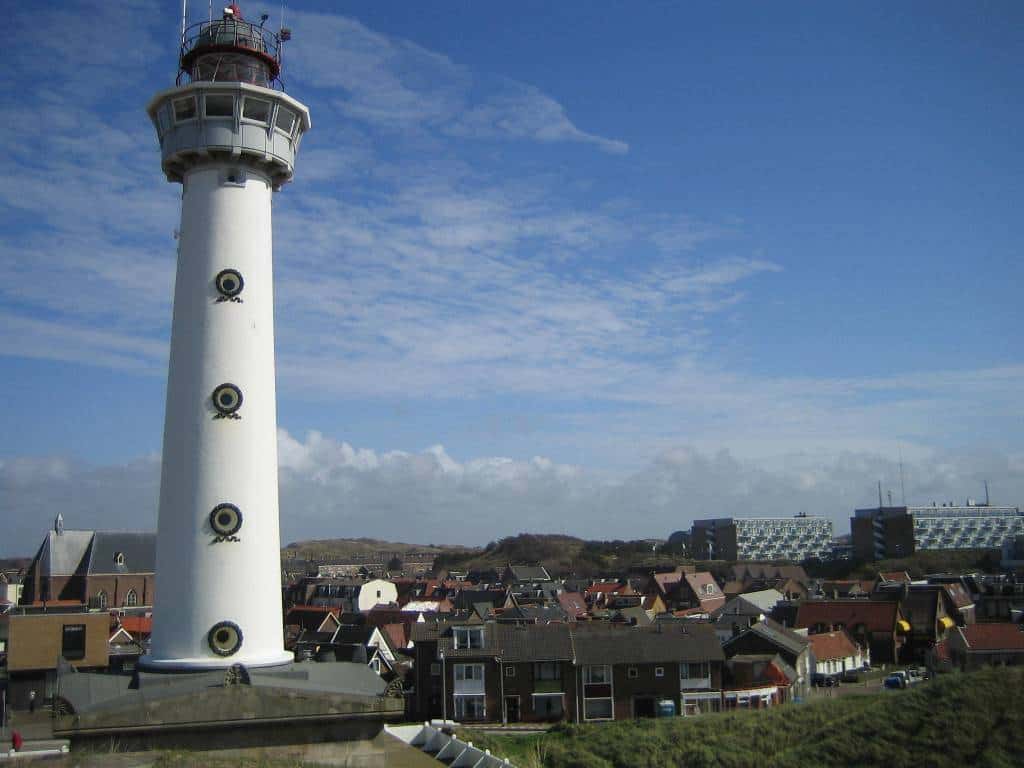 Egmond a must all year round A holiday in your own country is more attractive than ever. Everyone knows that the Netherlands has plenty of nice places to offer, but for many people the call from sunny beaches abroad often sounds louder. People are now forced to opt for Dutch holiday destinations and they certainly don't get one [...]
Read More


Other categories
Give your opinion?


Loading ...
Top 10 Hotels

Follow us