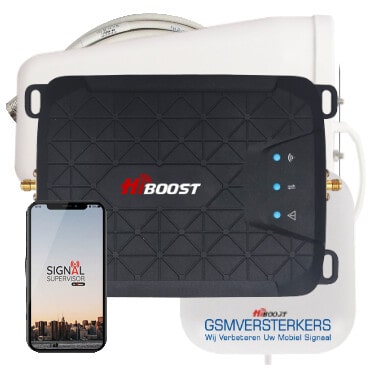 HI10-5S Mobile phone amplifier
Best deal in Netherlands! and support for all providers on 2G. 3

G en 4G
The latest addition to our products is this model specifically developed for the Dutch private and small business market.
This entry-level model with a relatively very low price and the same quality standard as our other products. Do not wait any longer and order it now!
Of HiBoost 5 bands GSM signal booster Hi10-5S is designed to improve any mobile signal signal for your family or employees. It covers any interior area up to 250m² or 10 meter t/m 14 meters around the indoor antenna and is guaranteed to deliver a great communication experience with clearer conversations and faster mobile data rates than ever right after installation.
Most important features:
• Supports LTE800, EGSM900, DCS1800 WDMA2100 en LTE2600 MHz
• Gain control Installation and monitoring via a mobile app
• Self-oscillating protection
• Very high quality product
• Complies with ETSI- and 3GPP standards
Your own indoor antenna
The indoor antenna is beautifully designed and ensures the distribution of your signal in your home.
You connect it to the mobile phone amplifier together with the outdoor antenna and you're done.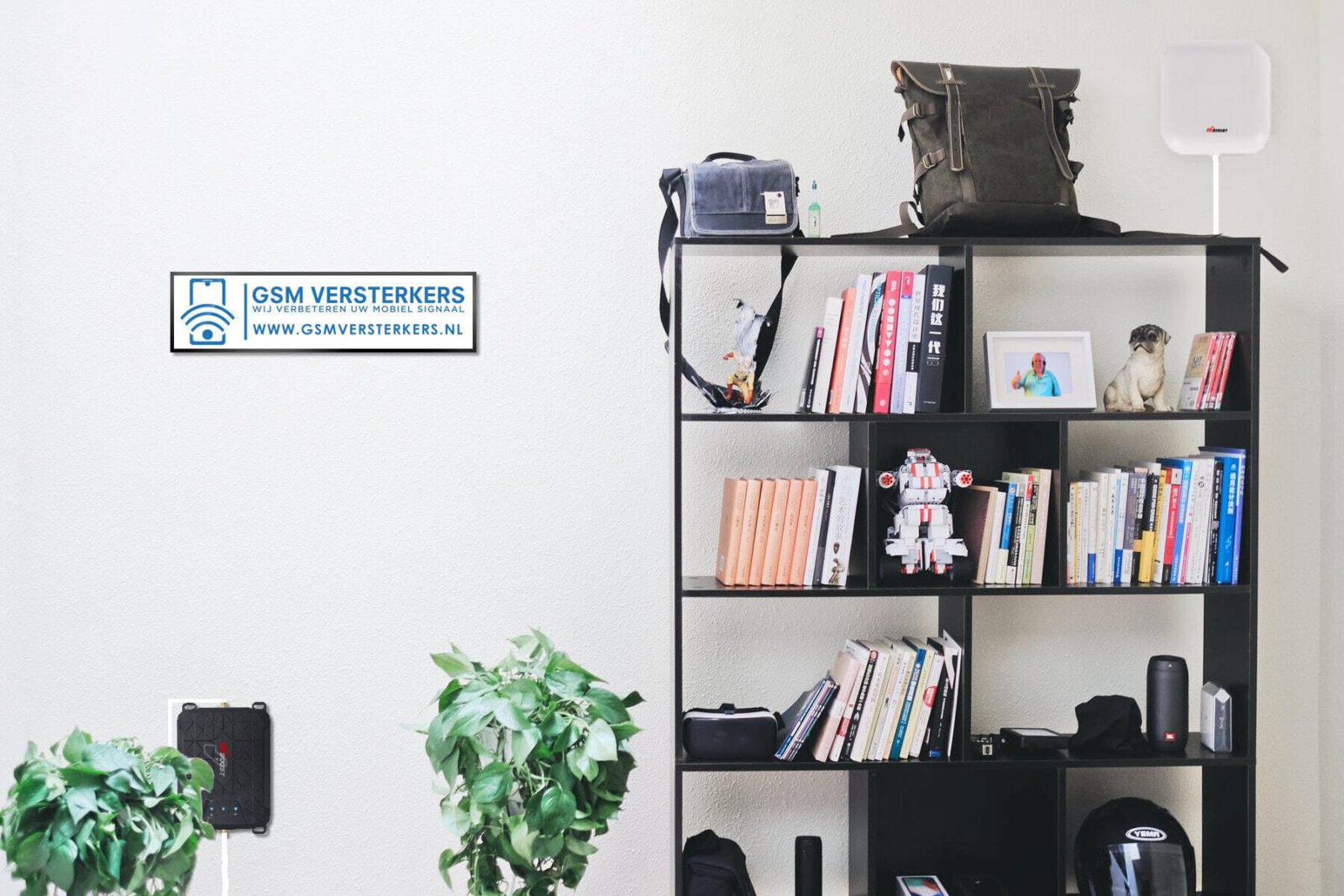 High Gain outside antenna
Receives signals from cell towers, this mobile phone amplifier set is
including a strong 9dBi outdoor antenna to receive signals.
The signal you have outside is forwarded inside.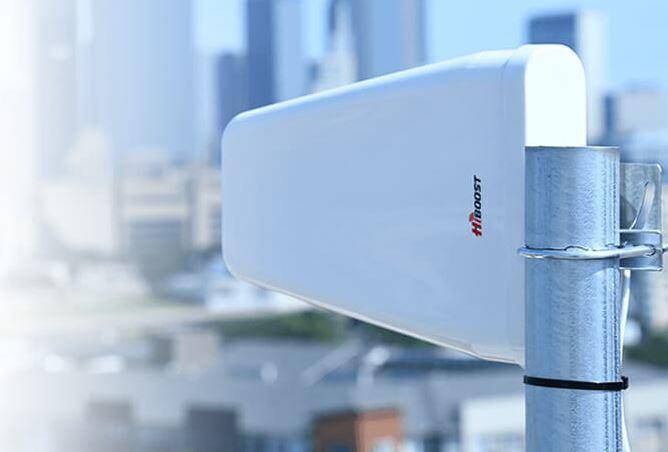 Signal Supervisor App
All-in-one signal assistant. Free app for easier installation and customer support.
With the signal supervisor app which is suitable for Android in IPhone you can easily align the outdoor antenna yourself to the masts of the telecom providers.
♥ Optimize antenna system
Provides signal meter tools to find the best signal receiving directions for outdoor antenna installation.
♥ Remote monitoring
Allow you to control your mobile phone amplifier and view performance directly from your phone or tablet, always and everywhere.
There is no other signal amplifier on the market that you can manage and set with your phone. Thanks to Smart Link, you can manage the system with a mobile app via Bluetooth or Wi-Fi