SCHOORL – Staatsbosbeheer and the municipality of Bergen signed a new agreement on Wednesday on the management and use of the Hargen and Schoorlse Duinen car parks. Staatsbosbeheer gives the land on a long lease, so that day-to-day management and use now lies with the municipality.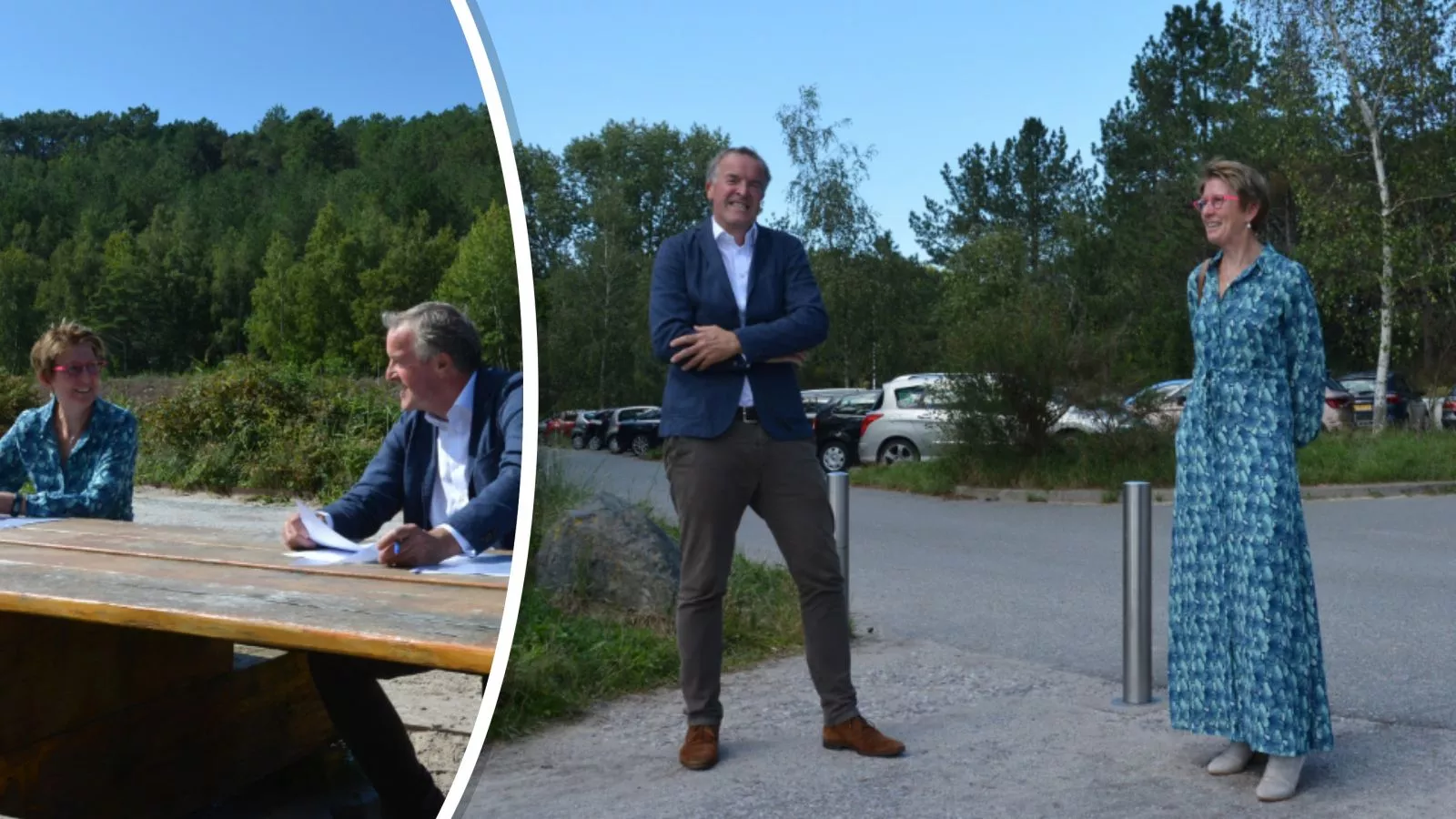 According to councilor Erik Bekkering, the agreement with the Forestry Commission is important for visitors to the beach and the dune areas."For us it is important that we as a municipality have full control over the sites, because these parking areas form a buffer on busy days. They are an essential part of the hospitable parking policy of the municipality. So that everyone can park here while visiting our beaches and dune areas, not only when you are visiting Staatsbosbeheer."
Full control
Both parties are satisfied with the new negotiations, as previous agreements on the parking areas were no longer up to date. By leasing the land to the municipality, Staatbosbeheer receives an annual amount of 74.000 euros from the municipality. This amount is outsourced to nature management, recreational facilities in the area and the Buitencentrum Schoorlse Duinen. This gives the municipality full management and control over the parking areas.
According to Riena Decathlon, head of Staatsbosbeheer Noord-Holland, this is a pleasant agreement for both parties. "The result of a nice cooperation with the municipality so that there is at least 30 year is a good solution for the parking lots."
Refurbishment
Now that the signatures have been placed, the municipality will first work on maintenance of the parking lot in Hargen. The municipality immediately uses this to investigate whether the site can also be used for other activities besides parking, such as for solar panels and facilities for cyclists.
Source: NH news