Category:
News from Egmond
Quiet view of the beach and the North Sea coast, enjoy the beautiful view of the peaceful coast of the 1000 year old town of Egmond aan Zee. These video images were taken in October 2021 (end of summer) When I took a nice walk with my son (Ryan) and dog (Moos), Moos is from Greece and we have [...]
Read More


Last round of the Ferris wheel with music after the summer season of 2021 Egmond aan Zee. Video images of Egmonder Piet Zwaan. No extension period Ferris wheel Egmond aan Zee EGMOND AAN ZEE – Operator Jan Vallentgoed of the 38 meter high Ferris wheel in Egmond aan Zee, can no longer leave his wheel in 'Derp' [...]
Read More

BERGEN - The Bergen college agreed on Tuesday with the update of the Parking Policy and the implementation agenda. This parking policy will be presented to the committee and the city council later this year. The proposal is that parking for residents, entrepreneurs and their customers is given priority. Others, such as long-term parkers and day visitors, can park at a greater distance from the center areas [...]
Read More

Musicalvereniging By Hanswijckers: new members are welcome EGMOND AAN DEN HOEF – Which new talents are coming this year, asks Musical Association De Hanswijckers from Egmond aan den Hoef on its Facebook account. Singing in a group, develop your solo singing, get more out of your game, learn to dance better and have a lot of fun. That's all possible with [...]
Read More

Rescue brigade Egmond is looking for new lifeguards EGMOND AT SEA - Summer is in full swing and preparations for the pool season have already started! The groups are almost full but if you were born in 2007 or sooner there is still limited space! So be quick! You can register via: https://www.facebook.com/ReddingsbrigadeEgmond/ #Reddingsbrigade #Egmond#Lifeguard #YoungRescuer
Read More

Heiloo - As was once fished at Egmond aan Zee, Huizen also has a history as a fishing village. Marian and Karen live there and the sea can still be seen in Marian's work. You also see ebb and flow in Karen and Barbara's work. There is whole again [...]
Read More

Image provided by: IPTLWorld REGIO - Good news for tennis lovers, because the Huis ter Duin tournament at TC Egmond aan Zee continues. From Monday 30 August to Saturday 4 the tournament will be played in September. The 'Huis ter Duin committee' is already busy preparing and hopes for sufficient registrations. So... [...]
Read More

Akersloot – Mountain biker Henk Verdonk junior from Egmond-Binnen has again become the winner of the weekly Thursday evening time trial as expected. Representatives from Egmond-Binnen were active on two fronts at De Cloppenburgh sports park. The football players of Sint Adelbert had to compete against Meervogels '31 amicably. This confrontation was largely settled in favor of the Akersloters. In contrast [...]
Read More

Huys Egmont opens its doors on Friday 30 July 2021 we opened our Huys Egmont, after months of renovation. this video, made by Niek Mannes, gives a short impression of the opening. Many interested parties from the cultural-historical world were 30 July present at the opening of Huys Egmont. The Egmond flag was hoisted by [...]
Read More

Fair Egmond aan Zee Fair 2021 canceled update 14-7-2021 In recent months we have been looking for ways to organize the fair this summer season. Unfortunately, in the current situation it is not possible to do this in a safe way, responsible way to realize. That's why we decided to close the fair for the summer season 2021 of [...]
Read More

A first step for people with dementia and their partners DOOR: ED BAUSCH EGMOND AAN ZEE – PostaanZee is involved in the coastal village and is active in various fields. The atmospheric light space opposite the bus station on the Voorstraat has already become a dear meeting center for many for all kinds of things and if [...]
Read More



EGMOND SEA - Karin ten Cate is Thursday 15 Started group lessons at Postaanzee again in July. Singing is good for breathing and that is especially important for everyone in this time. Now that the weather is allowed, the singer and singing teacher resumes group lessons every third Thursday of 13.30-14.30 hours at PostaanZee. All of this [...]
Read More

The old Catholic Sint-Agneskerk in Egmond aan Zee is regularly the location for a free organ concert. Monday night 19 July from 20:30 o'clock Jochem Schuurmans plays the organ. Schuurman is titular organist of the Martinikerk in Franeker and thus the permanent player of the monumental Van Dam organ from 1842. He studied at the Prince Claus Conservatoire [...]
Read More

The GGD has again scaled the risk of corona 'vigilant' to 'serious'. The number of positive corona tests rose sharply last week, because people since 1 July can request a test for free when they go on holiday. In addition, the bars and discos opened again. It is now mainly young people who test positive. That has so far [...]
Read More

FINALLY NO FAIR THIS YEAR IN EGMOND aan Zee: "DURING A CONCENSE OF CONDITIONS" The fair in Egmond aan Zee has been definitively canceled. The organization sees no possibility to organize the fair this year now that the relaxation of events has been reversed due to corona. BIZ Egmond aan Zee reports this, former Entrepreneurs Association Egmond Actief. according to [...]
Read More

The work of painter Roeland Koning, with the Derper fishermen's wives Antje de Groot-Wijker on it (links) and Jannetje Krab-de Groot and an unknown woman, is from 3 July every afternoon in the museum from 14.00 to 17.00 hour. There is no need to book. The museum card is valid.
Read More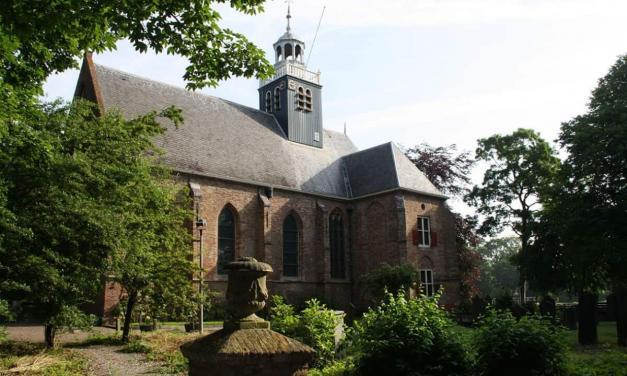 Summer Sunday evening with poetry and music in the Slotkapel 'Come with stories tonight' is the theme for a number of summer evenings with music and poetry that will be held in the Slotkapel this summer. For two decades, the chapel was open for a project that came to be known as the "Luchtig Slot". Exactly the twentieth music evening in the [...]
Read More

Lars Voskuil is recommended as new mayor of the municipality of Bergen. The city council of Bergen decided that on Tuesday evening and then made it public. Mr Voskuil has political-administrative experience as a Member of Parliament and party chairman of the PvdA faction in the Provincial Council of North Holland and as a councilor and faction leader in the municipal councils of Naarden and Gooise Meren. [...]
Read More

Allium flower bulbs in full bloom again Around Egmond aan den Hoef there are the Allium flower bulbs, better known as the ornamental onion, in full bloom again. Not a day goes by without the cyclists and motorists stopping to take a picture. It sometimes causes congestion on the Egmonderstraatweg. On the Herenweg to Castricum or direction [...]
Read More
Downpour makes streets underwater in Egmond aan Zee. Restaurants on the Pompplein and the Cafe de Werf in the Zuiderstraat a lot of flooding. The sudden downpour that raged over us that afternoon caused a lot of damage and flooding, the water basin which is located under the Pompplein in Egmond aan Zee was not sufficient and the Zuiderstraat [...]
Read More

Kustbus 866 last year in Bergen aan Zee - Dune region Central Also this summer with the coastal bus to the sea The coastal buses 866 in 868 will also drive to Bergen and Castricum aan Zee during these summer months. These summer lines run thanks to a financial contribution from both municipalities and should thus reduce car traffic to the coast. The coastal bus timetable starts [...]
Read More

Egmond is visited every year by a huge number of tourists, But what do we as residents think about that?? I'm doing research on this for my thesis - how do the residents of the municipality of Bergen view the impact of tourism? Would you like to help me with this research through the survey en (ong. 3 minutes) in [...]
Read More

COUNSELOR CONVERSION: "MAKING EVERYONE SKILLED WITH DIGITAL PARKING" With a delay of three months, digital parking can probably be introduced in the municipality of Bergen in June. That was actually already on 1 must happen in march, but at the last minute it turned out that more certainties had to be built in to protect the data of the inhabitants. [...]
Read More

WALK YOU ON 27 NOVEMBER 2021? The Egmond Lighthouse will be different from normal this year. The Fjoertoer Egmond takes place every year on the last Saturday of November. This year we will spread the event over two days: on Friday 27 and Saturday 28 The Fjoertoer Egmond will be organized in November this year. we mean [...]
Read More

NO STRIP YET DUE TO EXCEPTION FOR RENTAL OWN HOME IN BERGEN AND EGMOND Only after the summer will a decision be made on the recreational rental of private homes in Egmond aan Zee and Bergen aan Zee. That is the outcome of a committee meeting of the city council on Tuesday evening, where the proposal was on the agenda. The [...]
Read More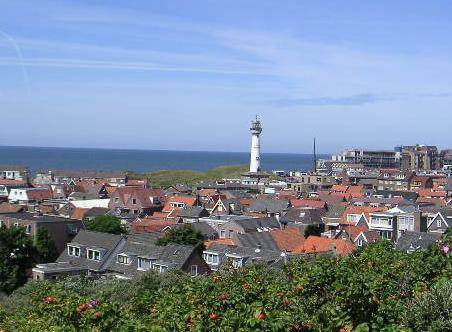 The college proposes to the council to consider the possibilities for tourist rental of (second) houses in Bergen aan Zee and the terrace flat in Egmond aan Zee cannot be made more spacious compared to the rest of the municipality. If the council agrees to the proposal, the notification and registration obligation of tourist rental will apply [...]
Read More

Kimberly's Hairsalon open again The train rages on and Kimberly de Goede is not sitting still now that hair is allowed again. In her modern salon, Kimberly's Barber & Hairshop at the Herenweg in Egmond What she used to do alone, she now does together with a colleague. The asset Xenya who works as a freelancer [...]
Read More

The successful cooking evenings are again part of the Postaanzee program. Due to the corona measures, it looks something different. Per evening there can now be 8 guests queuing. Many are positive about that in order to better talk to each other. It will now start with four evenings and on 10 [...]
Read More

We are happy to show you our exhibitions again. Of course there are still rules: put on the mouth cap and keep your distance from each other. For the time being, the gallery is only open on Saturday and Sunday from 13.00 to 17.00 hour. We mainly know the work he makes in and of the dunes from Dirck Nab. A [...]
Read More

Every year they come back to the same spot on a corner of an electric awning to mate and nest; lovebirds. Every year the few straws and twigs blow away for the warm and safe nest. Yet the couple persists in their love for each other and a pigeon family and they try [...]
Read More

These fisherwomen belong in Egmond. Who helps? Roeland Koning completed his finest work in Egmond 1925. The Museum van Egmond already owns ten works by the painter, but this beautiful, almost life-size painting by Antje de Groot-Wijker, Jannetje Krab-de Groot and an unknown woman are there. It's too [...]
Read More

Restaurant "de Klok" changes hands. The previous owners Rob Pools, Mirjam v / h Maalpad and Jules Breuer will not return to their restaurant that burned down almost three years ago. The new owners Donald Beukers, partner Lisa and his sister Carolyn Beukers will be part of the high season from July when the building is delivered shell [...]
Read More

Finally, terraces open again After months, the cabinet has decided on Thursday 28 April the terraces, one day after King's Day, from 12 to 18 hours to open.
It was to be expected that on King's Day, especially in the big cities, things would get out of hand with sun-worshiping people in the parks and squares.. The day after King's Day was not much different.
Read More

When Jorgen van Amstel was eight years old, he already knew what independent entrepreneurship was, but at the age of twelve he was sure that he wanted to become an independent entrepreneur later on. After primary school he went to HAVO, which he never finished. He became a professional soldier for a short while, but that was too [...]
Read More

4 Next May you can enjoy my 10 seconds of fame, I will figure in the documentary about Jacoba van Tongeren. This will also pay attention to the realization of her statue. Signed Fabio Pravisani Jacoba van Tongeren - General of the Resistance 20.35-21.00 hour, NPO 2 DOCUMENTARY ABOUT JACOBA VAN [...]
Read More

He was 14 years when he was on 1 May 1969 joined the PTT Post. Back then in the gray uniform with tie and the well-known cap. While taking the oath, Jaap always made the rounds through the Egmonds with great pleasure. An unforgettable beautiful time. But it also changed over time [...]
Read More

One to enjoy! After publishing the cookbook from the region in Heemskerk, Beverwijk, Uitgeest and Castricum thought Sylvia Blok from Heiloo was the turn of her own region. From the start, enthusiasm about participation at all restaurants was tremendous. The difficulty of the dishes should not be too high [...]
Read More
Egmond aan Zee is located in North Holland, only ten kilometers from the cheese town of Alkmaar. In Egmond aan Zee you can enjoy a kilometer-long beach, take a walk to the lighthouse or take a nice bike ride through the dunes. 
Read More

Last weekend Sjef Kenniphaas recorded how the beach houses and bathing cabins will be placed again in Egmond aan Zee. A beach cabin (of strandhuisje) is a wooden cabin, usually placed on a wooden foundation, on the beach along the dune edge. The cabins will be assembled in the spring and dismantled again in the autumn due to storms. It is used as a changing cabin and as a closed place [...]
Read More

EGMOND SEA - Postaanzee is known to everyone as a meeting center where it can be bustling with activities. Unfortunately, due to the corona crisis, it is all different now. But what not everyone knows is that it also houses two Egmond painters, t.w. Jos Apeldoorn and Huug Zentveld. They both belong to the Painters [...]
Read More
Sunday 18 april 2021, nice weather to go to the beach, so via Uitgeest, Limmen, Egmond Inside to Egmond aan Zee. Enjoyed a breath of fresh air on the beach. Drove back via Bakkum, Heemskerk and Busch and Dam.
Read More

Eleven-year-old Thomas Meereboer from Bergen was installed on Thursday during the council meeting as the first children's mayor of the municipality of Bergen. As children's mayor, Thomas represents the children from the municipality. He has been appointed for a year. During the installation, the first children's mayor received a specially designed chain of office, with the coat of arms of Bergen and silver shells. The chain of office is [...]
Read More

Text: Iris Kranenburg article from entreemagazine.nl "It is an exciting and uncertain time, but sometimes you have to listen to your feelings and just act,"Says Thom Groenendal about his step from salaried employment to entrepreneur. He is taking effect from 1 April Mats at the Pompplein in the center of Egmond aan Zee. Doing business in times of crisis? [...]
Read More

The abandoned Roman Catholic Adelbertuskerk on Kerkplein in Egmond-Binnen has a new owner. The Roman Catholic parish has sold the church through a public tender to SKA Projectmanagement B.V. from Landsmeer. In the coming period they will start making plans and the eventual realization of approximately 50 affordable rental housing on the spot [...]
Read More

What could be better than sledding with the whole class in the dunes of Egmond aan Zee.
During this walk we also encountered some natural grazers.
Read More


HOORN - Hospitality entrepreneurs Lukas and Rhea Broekmeulen are going to open a second business in Egmond aan Zee in addition to De Bourgondiaanse in Hoorn. Despite the difficult times for the hospitality industry, they see opportunities for expansion. "We have been looking for a larger platform to shape our vision for years", Lukas indicates. "We are [...]
Read More
EGMOND SEA - Pastor Rudolf Scheltinga of the Old Catholic Church in Egmond aan Zee is leaving this summer for an Old Catholic parish in Amersfoort. He was pastor in Egmond for over eleven years and a well-known figure in the village. In addition, Scheltinga enthusiastically participated in our series 'Van Streek in de Stad', in which he one [...]
Read More

Housing or agricultural land? The municipality of Bergen wants to build new neighborhoods in Egmond aan den Hoef and Egmond-Binnen. Village interests Egmond-Binnen is happy with the plans for new homes, although they are in "splits". Nature organizations object to the construction on the three pieces of agricultural land
Read More

After an "administratively uncomfortable period", the new mayor of Bergen has to work on confidence: the wish list for the new mayor or father is there
Read More

EGMOND SEA - The opening of Hospice Egmond will be further postponed due to the extension of the national lockdown. The board feels a great responsibility for the many volunteers, who largely belong to the risk group because of their age. However, things are still getting hard in and around the building [...]
Read More


Search and you will find?
Categories
Give your opinion!


Loading ...
Also advertise?