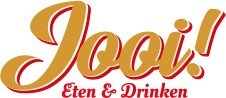 Restaurant Jooi – food and drink, Restaurant Jooi. Restaurant Jooi (Restaurant Jooi) Restaurant Jooi. Restaurant Jooi, snacks or spareribs, Restaurant Jooi, Restaurant Jooi & Restaurant Jooi.

We hope to see you soon in our restaurant
to greet you as a guest.
If you have any questions, we cordially invite you by phone
or contact us by email.
YAY!

Egmond aan Zee
Our stylish, cozy restaurant is located on the boulevard of Egmond aan Zee, directly opposite the main beach entrance to the North Sea. Near us you will find ample parking and also by public transport (line 165 from alkmaar and/or castricum) we are very easily accessible.
You can have a delicious breakfast with us (breakfast buffet) , à la carte lunch or dinner or choose a 3-course menu. We serve both meat, some- as vegetarian dishes. And of course we have for the children a special menu.
Our spacious terrace is partly covered and wind-free. An ideal place to relax after a day at the beach, a nice beach walk or while shopping.
The terrace is located directly opposite the beach entrance, partly on the boulevard and partly on the pleasant shopping street. Of course you can eat a snack on our terrace.
TIGHT
You are also lovely in our conservatory. With a view of the North Sea, this is a place where you can imagine yourself in summer all year round.
It is possible to make a reservation in the restaurant, We don't book outside on the terrace.



Our office hours are as follows:
Monday. 10.00 – 17.00
Tuesday. Closed
Wednesday. Closed
Thursday. 10.00 – 17.00
Friday. 10.00 – 17.00
Saturday. 10.00 – 17.00
Sunday. 10.00 – 17.00