UNIQUE RESTAURANT DIRECTLY ON THE SEA
Restaurant Comer: good food in a great atmosphere!
In april 2019 Restaurant Comer opened its doors in Egmond aan Zee. From a beautiful new building at a special location in the dunes, right on the beach and sea, Comer offers you a total experience. The most beautiful dishes come from the kitchen with which we would like to introduce you.
In a pleasant ambience with panoramic views and a relaxed atmosphere you can enjoy a delicious lunch or an excellent dinner, possibly accompanied by a nice glass of wine. That is what Comer offers you!
You are at Restaurant Comer, the guest, central. From inventing the dish, the honest ingredients to be used, inspiring his team right up to the presentation at the table. Everything at Restaurant Comer revolves around you. After all, you are our guest and we want nothing more than to offer you an experience of good taste in a cozy atmosphere. We offer this in our attractive restaurant and in the summer months also on our spacious terrace where you can enjoy until the late hours..
Cozy drink
You are also very welcome at Restaurant Comer for a nice drink. Choose one of our cocktails, gin tonics or a delicious glass of wine accompanied by a tasty snack from the bar menu. Taste and experience!
AMBIENT RESTAURANT IN THE DUNES BY THE SEA
For lunch and dinner with a Mediterranean twist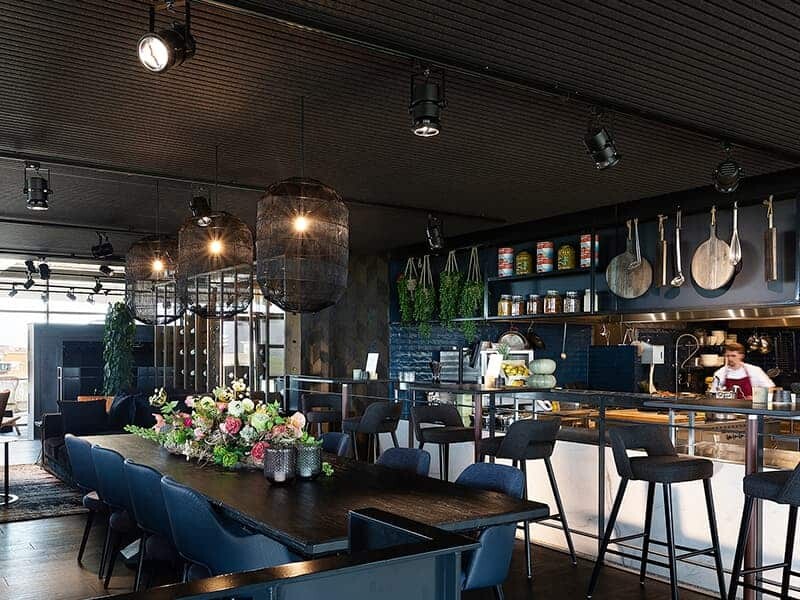 DINING AT THE
CHEF'S TABLE
How fun is this? A look behind the scenes of Restaurant Comer while dining at the Chef's Table. You follow the kitchen team from the front row; a culinary show for a limited group (max. 8)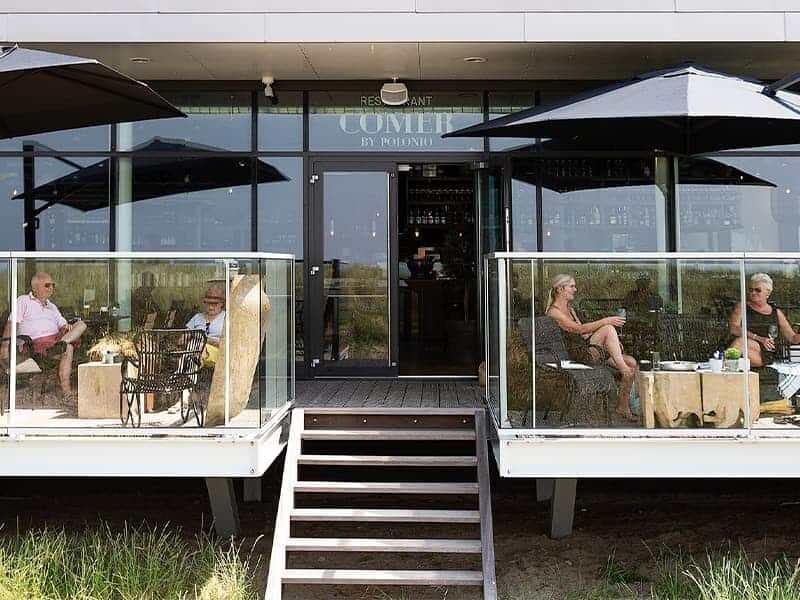 In the dunes, enjoy a delicious lunch right by the sea. Comer's terrace is the perfect place for a business meeting or a well-filled stomach after a lovely walk on the beach.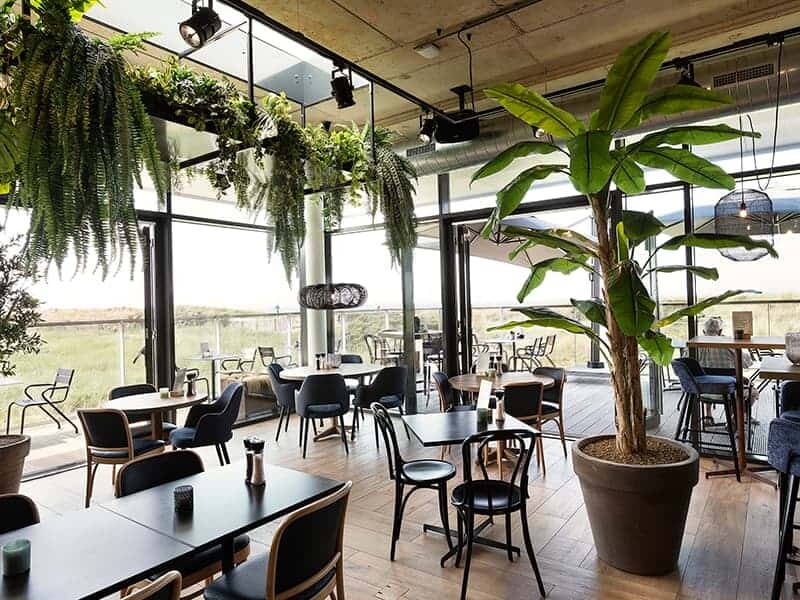 Dining at Restaurant Comer is a night out. The interior invites for a pleasant evening, a private dinner or a business meeting. We also have various options for groups.

CHILDREN WELCOME TO COMER
Our kids corner is a paradise for young and old
Eating out with children is also a party at Restaurant Comer. After a breath of fresh air on the beach, the kids are very welcome in our special "kids corner". A true play paradise for children in a room adjacent to our restaurant.
While you enjoy your dinner, "our littlest guests" also have a great time! There are cheerful coloring pictures and colors, games, toys and activities for kids. We also have a special children's menu from which you can choose many goodies.
How about tasty chicken fingers, homemade apple compote with fries, a delicious children's pasta or the real American pancakes. They have never eaten pancakes so good.
FAIRY TALE WEDDING BY THE SEA
Comer makes your wedding day unforgettable
Congratulations! You are engaged and planning the best day of your life? The location is of course important for a successful wedding party. Did you know that Restaurant Comer is the perfect location for a fairytale wedding? Located directly on the sea and the beach and in the middle of the dunes. We can relieve you completely: from the ceremony to the reception, from dinner to the wedding party in beautiful and typically Dutch weather.
Restaurant Comer even has the possibility to let you and your loved ones stay overnight in one of the five star apartments of Maris Apartments. Come and orientate yourself without obligation at Comer, we are happy to help you organize a romantic day.

Tasteful world dishes at Restaurant Comer!
Eating at Restaurant Comer is always a pleasant surprise, whether you come for breakfast, grab lunch or come and dine with us after a relaxing day in Egmond aan Zee, everything is possible. Our experienced and passionate chef and his team are ready to surprise you.
RESTAURANT COMER IN EGMOND BY THE SEA
After a wonderful morning on the beach, come for a nice lunch at Restaurant Comer? The tastiest (warm) lunch dishes you will of course find with us, how about an American Style hamburger, or the unmistakable Comer bubble board? Our dinner menu consists of carefully selected fish, meat, and vegetarian dishes, including our special Fruit de Mer, delightful Côte d 'Boeuf and much more. All prepared with daily fresh products of the highest quality.
We at Restaurant Comer wish you a warm welcome. welcome!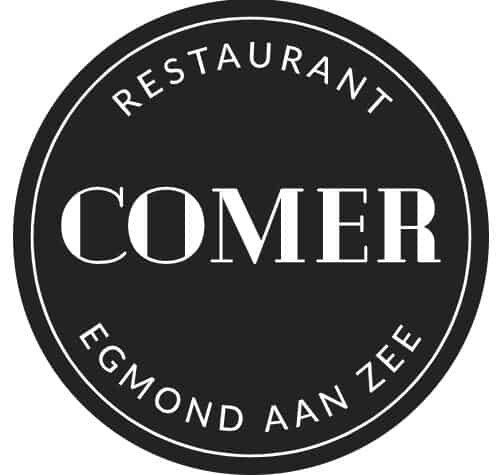 RESTAURANT COMER
Boulevard South 7
1931 AA, Egmond aan Zee (EN)

Open daily from 09:00 – 23:00 hour
Call for info,+31 (0)72 843 51 81