HOOGTEPUNTEN
DRIE EGMONDEN
Rondleiding in de drie Egmonden
Begin bij de fundamenten van het oude 'Slot op den Hoef

'

en bekijk de expositie over de heren van Egmond in bezoekerscentrum Huys Egmont

. From there we go to the abbey in Egmond-Binnen. Finally, we visit Egmond aan Zee and the Museum of Egmond (excluding entrance fees) Egmond aan Zee.
Onderweg kunt u gebruik maken van de aanvullende mogelijkheden die hieronder bij
OPTIES
staan vermeld
.
DUUR
/
AFSTAND
2,5 hour / about 5 km
Mei t/m september
Enkel op dinsdag, Thursday, vrijdag of zaterdag (12:00in – 17:00in)
Startpunt is het bezoekerscentrum
Huys Egmont
te Egmond aan den Hoef
Kleine groepen
(2-4 people)
Grote groepen
(from 5 people)
Prijzen en boekingsinformatie zijn vermeld op de website van Rondleidingen in Egmond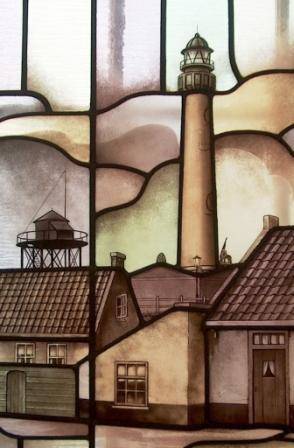 Ervaren gidsen weten u te boeien

!
Verras uw gezelschap met een goed georganiseerde ochtend
,
middag of avond
.
Wandel
, ride,
vaar of fiets door het prachtige landschap en laat u onderweg alles vertellen over de geschiedenis van de drie Egmonden
.
Onze gidsen hebben stuk voor stuk veel ervaring
.
Niet alleen lokaal
,
maar soms ook internationaal
.
Onze gidsen kunnen u op speelse wijze alles vertellen over onze rijke geschiedenis
.
Van individuele rondleiding tot grote gezelschappen
,
van kinderen tot volwassenen
.
Laat u meevoeren op een tocht door de Egmonden en ontdek de meerwaarde van een persoonlijke gids
!