There are several campsites, Stayokay and sleep at the farm facilities in Egmond aan Zee, Heiloo and Egmond-Within these pages you will get a brief overview of these.
Roompot Holiday parks
"Egmond aan Zee coastal park" guarantees a lovely beach. The beaches of Egmond aan Zee have a Blue Flag, a European label for clean and safe beaches and marinas. Each accommodation has its own wireless Internet, allowing you (fee) can surf the Internet with the quality you are used to at home.
Services
If it is something less again, you can still (free) swim in the heated outdoor pool (open from 17 april t/m 20 september 2015). For children there is a wading pool and of course the Koos Kids Club. Have fun with our sport- and entertainment. In the Food Market are a generous assortment fresh to lounge in your own kitchen to get started, but you can also sit back in the restaurant with bar and terrace.
We want to point out that the facilities on the Coast Park Egmond aan Zee closed in the midweek of 05-01-2015 to 13-02-2015 and 02-11-2015 to 18-12-2015.
Facilities Chalets Kustpark Egmond aan Zee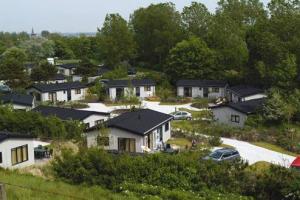 The detached chalets are in the nature of the dunes of North Holland. A nice quiet place to enjoy your holiday. Do you have small children, then there are also child-friendly chalets for rent.
Catering Services
(a la carte) Restaurant
Pub / bar
Snack Bar
General
(mini) Supermarket
Reception on the park
Beach
Laundromat
WiFi in central building (free)
WiFi in park (fee)
Sports & Game
Activities Baseball / Chose Kids Club
Game boulesbaan
Playground(in)
Sports & animation
Table tennis
Trampoline
Swimming
Lease
Services
Dishwasher kitchens with hot water
Dishwashing places
Baby Washing campsite
RV facilities
Free hot showers
Pets are welcome
Chemical toilets
Toilets
Wash
Coastal Park Egmond
Nollenweg 1,
1931 AV Egmond aan Zee
Visiting hours
Booking Central:
Monday / Friday: 09.00 – 21.00
Saturday: 10.00 – 17.00
Sunday: 10.00 – 15.00
Reservations: 0900 – 8810 (€ 0,20 p/m), from Belgium: 070 – 778899 (€ 0,18 p/m)