The village of Petten
A lot has changed in Petten aan Zee recently. For example, Petten has a beautiful new beach and new dunes have been constructed. But a few things have also changed in the center and Petten is still developing. It only gets better.
Parking the car?
Are you coming by car? Then you can park your car in Petten for free! Eg. on the Strandweg or on the Korfwaterweg. Petten aan Zee is not yet well known to the general public. It is therefore often not a problem to park your car. In high season you can also take the Kustbus (line 851) which leaves from the station in Den Helder and in Petten, among others, Julianadorp aan Zee and Callantsoog will stop.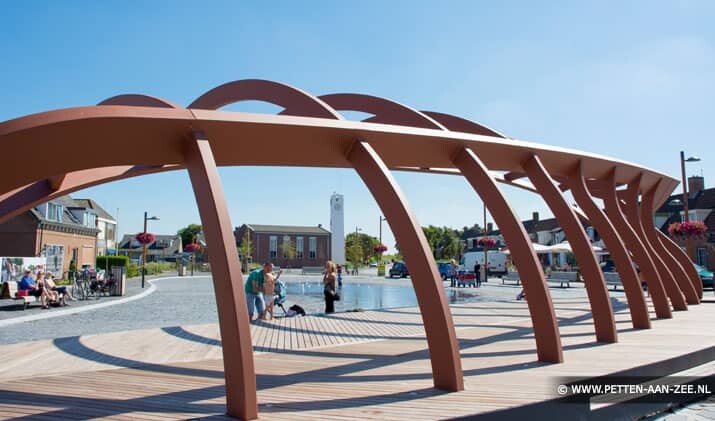 Full 1945
The village square (Full 1945) has been in Petten since 2016 completely changed. It has become much more beautiful and functional! You now really get a nice holiday feeling. The designers of the new square were inspired by the tulip.
It is of course not surprising that they chose the tulip. Come to Petten aan Zee once in the spring. You will see many colorful flowers and of course you can also admire tulips in the endless bulb fields. You really must have seen this once.
On the Square 1945 there are beautiful wooden benches, a beautiful stage and the children have hours of fun at the water fountains. The whole makes a cozy and fun impression! In the center of Petten you will find a supermarket and a few small shops. Of course you can also go to the center of Petten for something to eat or drink.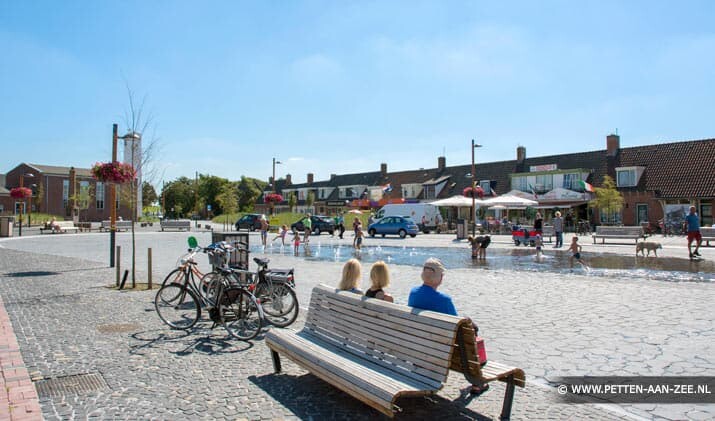 The history of Petten
The village of Petten has been around since 1300. The village had a different name at that time, namely Petten bi the Sipe. The village disappeared in 1792 all the way in the sea. During a storm 1625 as many as a hundred houses went under.
From the 18th century the village was gradually relocated. At the present beach van Petten is now a monument (Palendorp) that symbolizes the old village.